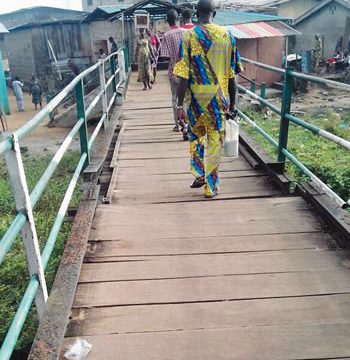 CHAIRMEN of six local governments in Nasarawa State on Wednesday appeared before the House of Assembly Committee on Works, over the delay in the construction of bridges and culverts already paid for.
Mr Mohammed Okpoku, Chairman of the committee, who summoned the officials, told the News of Agency of Nigeria (NAN) that the invitation was to also caution them against allowing the handlers to compromise standards.
"We are not on a witch hunt; we represent the people and only want to be sure that projects meant to improve their welfare are not toyed with," Okpoku told NAN shortly after meeting with the officials in Lafia.
NAN quotes the legislator as telling the officials that the House of Assembly members were surprised that the projects were being delayed "long after Gov Tanko Al-Makura released full payments".
He gave the officials two weeks to complete the jobs, saying that the committee would visit the areas to inspect the state and pace of work after the period.
The legislator advised the officials to be "very prudent" with resources, and warned against frivolous expenditure and unnecessary trips.
He also commended the governor for the prompt release of the funds for the projects, saying that the measure would open rural areas for development to flourish.
NAN reports that Al-Makura, in February, approved the release of N700 million to the 13 local governments and 18 development areas to construct bridges and culverts to open up rural communities.