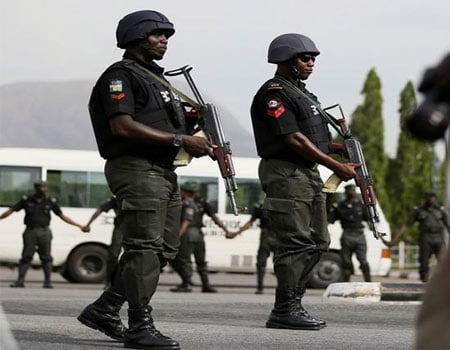 THE National Association of Nigerian Students has called for maximum support for the Nigeria Police in order to succeed in providing adequate security of lives and property in the country.
NANS President, Comrade Aruna Kadiri, who made the call in Abuja, said the police required both the support of government and the citizenry in the task of policing and securing the nation.
He said the students had embarked on "the police is your friend campaign" to mobilise support for the police in the discharge of their mandate, saying the Nigeria Police, if given the necessary support, would perform creditably.
He particularly urged Nigerians to partner with the police in order to effectively reduce the crime and criminality in the society.
Kadiri said the students were concerned about the image of the police, saying the trending Senator Isah Hamma's allegation that the Inspector General of Police, makes a whooping N120 billion every year through the provision of special security to some agencies without proper investigation was not healthy for the reputation of the police hierarchy in the country.
He said: "The Nigeria Police Force under the current Inspector General of Police, Mr Ibrahim Idris, has decimated the dreaded human-eating armed robber and kidnapper popularly known as vampire and his gang.
"The Force also tracked down, arrested kidnap kingpin known as Evans, and as a result of detailed and diligent investigation, got the suspect pleading guilty in the court. All these are indications that rather than pulling them down, police should be supported to succeed," Kadiri said.