Justice Nathaniel Ayo-Emmanuel of the Federal High Court,  Ibadan,  on Monday adjourned till June 21 further trial of  accused persons in the N8 billion CBN currency scam.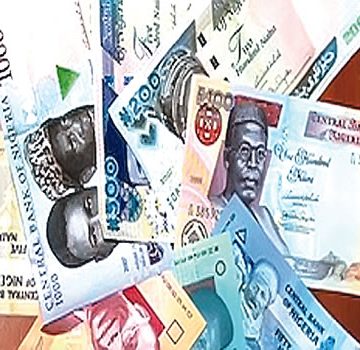 The adjournment was due to the confusion caused by the sudden appearance of one Muniru Olaniran, one of the accused persons  who was reported to be  sick.
Ayo-Emmanuel adjourned the case based on the application filed by Mr Evans Osimeroh, the counsel to Olaniran.
The judge stated: "As a result of the current state of things in which the prosecution is not in court due to Olaniran's earlier state of health, the case cannot continue today.
"The matter is adjourned till June 21 for continuation of trial at the instance of the application filed by the defence counsel."
At Monday's resumption of  trial, Osimeroh  had  informed the court that he was  surprised by the sudden appearance of his ailing client who was said to be receiving treatment at University College Hospital, Ibadan.
"Mr Olaniran's relatives did not communicate with me concerning his current state of health.
"During my interaction with Mr Adebisi Adeniyi, counsel to the Economic and Financial Crimes Commission, we agreed that he should not come since my client, Olaniran, was still in the hospital.
"My lord, I am so sorry for the confusion caused by the sudden appearance of my client because I thought that he should be in the hospital,'' he said.
The News Agency of Nigeria (NAN) recalls that a sister case in which Olaniran was standing trial was equally stalled due to his absence due to his health condition.
Olaniran was reported to have collapsed in  prison custody and  was rushed to UCH for medical attention.
NAN reports that Kolawole Babalola, Ibrahim Salami, Emmanuel Ordia and Philip Togun  since 2015 had  been standing trial over multiple charges bordering on conspiracy, stealing and recirculation of mutilated currencies at the Ibadan office of CBN.