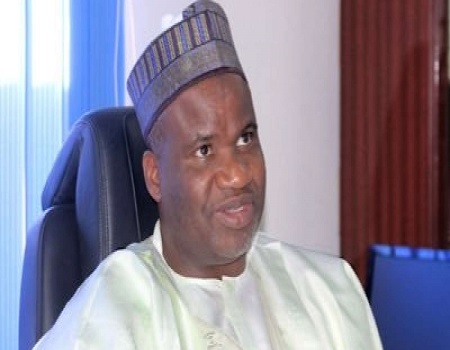 ALHAJI Abubakar Bwari, the Minister of State, Mines and Steel Development, says the ministry has been able to access N15 billion from the N30 billion mining intervention fund.
Bwari made this known in an interview with the News Agency of Nigeria (NAN) on Tuesday in Abuja.
The News Agency of Nigeria (NAN) reports that the Federal Executive Council (FEC) had in Nov. 2016 approved N30 billion intervention fund for mining exploration.
The fund was drawn from the Natural Resource Development Fund and given to the ministry as intervention fund to focus on exploration activities which were the heart of mining.
The natural resource fund is meant primarily for the agriculture, mining and water resources sectors.
Bwari said that the N30 billion was meant to focus on exploration of minerals and other activities in the sector.
ALSO READ: 2019: I may contest for Anambra central senatorial election ― Ngige
He said with the release of the fund, the ministry would be awarding N14 billion contract for exploration of strategic minerals.
According to Bwari, the ministry will be awarding another contract to cover minerals such as triphat, and Phosphate among others that were not on the list of minerals that are currently being explored.
According to him, the ministry will also look at the possibility of Nigeria using its huge phosphate mineral deposits for fertilizers to boost agricultural products.
The minister of state said that exploration would be conducted on the mineral to ascertain its quantum in the country.