N30,000 minimum wage: Govs have no justification to say they can't pay —Hassan Sunmonu, pioneer NLC president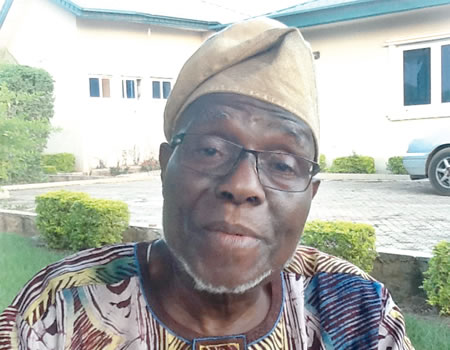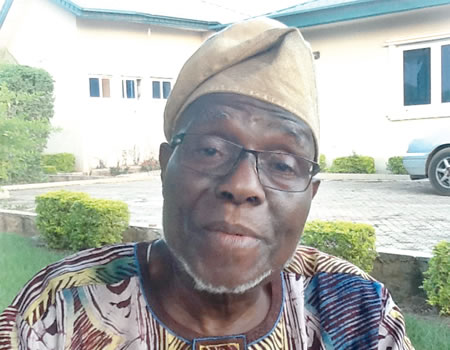 Comrade Hassan Sunmonu, a veteran labour leader and pioneer president of the Nigeria Labour Congress (NLC), speaks with OLUWOLE IGE on the N30,000 minimum wage for workers, President Muhammadu Buhari's administration, corruption and sundry issues. Excerpts:
What is the difference between your approach to workers' agitations during your days as a labour leader and what is obtainable now?
When circumstances or music change, the dancing steps also change. What is obtainable during my time is not what we are having now. During my time, there was no GSM, but now what is happening anywhere in the world, you are already capturing it on your phones. Information that you need about anything, anybody and anywhere, you can get it on your phone or laptop within seconds. Our own period was analogue, but we have gone digital now. The actors are now quite different; although we also also dealt with public and private sectors during our own time, the situation is a bit different. So, it is different strokes for different folks and we cannot say that the way we did it during our own time should be the way it should be done in the present time, because circumstances have changed and the actors have changed.
As a renowned labour leader, how have workers, particularly in the public sector, been faring under the current democratic dispensation?
Let me say that during our time, all the systems worked more than they are working now, like the National Advisory Council, which is a tripartite body that deals with anything whether legislation or relating to industrial relations whether in the public or private sector. The body was meeting regularly. The labour, employers, both government and private sector were well represented and the body worked. Then, a lot of issues that were trashed at that level could not be trashed now because of the irregularity in the meeting of that body. So, once you disrupt the system, things would go haywire.
Secondly, industrial relations also worked. It is also working now that we have the National Industrial Court, which has jurisdiction on industrial relations matters. It was not as elevated in our own time as it is now. All these need to work in tandem to make sure that the system is not disrupted. The current situation has been a bit difficult for the workers now than in our days. In our days, we don't have arrears of salaries unpaid and pensions taking years for them to be received by retirees. Now, matters have to result in strikes before they get redressed.
As the president of the NLC, for the first six years of its existence, we went on national strike only once for national minimum wage. The strike only lasted for three days. The minimum wage we got that time was superior even to the N30,000 they agreed upon now. In our time, we wanted N125 minimum wage; that N125 then was like $125. What is N30,000 in dollars equivalent today when you exchange one dollar for about N350? In our time, we didn't have arrears of salaries or segmented payment. We were paid salaries regularly and pensioners were paid their pension allowances. I would say workers fared better in our time than now. What is money? Money is what its purchasing power is. What is the purchasing power of the naira at the time we had N125 minimum wage and what is the purchasing power of the N30,000 minimum wage now? But, all is not lost. I have full confidence in the leadership of the Nigeria Labour Congress. First and foremost, they know their onions. They cannot be deceived. The General Secretary of the NLC has a Ph.D. in Economics and we have experienced state union leaders. ASUU [Academic Staff Union of Universities], for example, was an affiliate of the NLC during my time in June 1982 before they severed ties with NLC during General Ibrahim Babangida's time.
What is your take on the demand for N30,000 minimum wage by the public workers?
It is the barest minimum or least Nigeria workers would be given. They started with N66,000, even one of the trade union leaders demanded over N90,000 as minimum wage. It is collective bargaining and not an army command. In industrial relations, it is negotiation by giving and taking. After negotiations, they all came to the agreement that N30,000 should be the minimum wage and after that the Governors' Forum said they cannot pay. But they were represented during the negotiation. Six state governors were part of the negotiation that arrived at N30,000. In law, Governors' Forum doesn't even exist in industrial relations' business. When we say something is tripartite, we have the Federal Government and state governments and employers (government), the private sector and organised labour led by the NLC. After bargaining and months of negotiation, they came to N30,000 and then one group, which has no legal standing in the process of industrial relations now come to say that this is what they can afford to pay. Like the popular Yoruba saying, you cannot wash your hands in preparation to eat and then say you are not eating again. It is never done anywhere. Their decision is irrelevant to the discussion, because they were represented. Didn't they give instructions to the six governors, who represented them? Both workers and government, including private sector, put what they could afford on the table and after bargaining, they all came to N30,000 and you as one of the tripartite members of the negotiation says as Governors' Forum you cannot abide by the terms of negotiation.
Corruption has been the major bane of the country's development. As an experienced labour leader, how do you think this can be checkmated, especially in the public sector?
There is nowhere in the world where there is no corruption. The difference is what we do to checkmate it; what legal frameworks we can explore in dealing with corruption. There is corruption in America, Europe and other advanced countries. But, it is sanctioned. In fairness to President Muhammadu Buhari's administration, it has started a process of making corruption punishable after being proven in the court of law. There are people who are beneficiaries of corruption, fighting a rear guard; that is what happens that makes it impossible here to deal with corruption. They are not helping Nigeria and that is not patriotic in my own view. We should all support the efforts to make corruption not only repugnant in our system, but also punishable after being proven in the court of law. Corruption is evil and like they say, if we don't kill corruption, it may kill us. Our leaders have to show by example. Some three months before Thomas Sankara of Burkina Faso was murdered in July, 1987, I was in his office in Burkina Faso as Secretary-General of Organisation of West Africa Trade Unions with one of my assistants. He told me that "Comrade Secretary-General, if anybody can prove and go through my accounts, assets and everything and find that my assets is one CFA above my legitimate earning as Captain of Burkina Faso army, I should be shot." That was what Thomas Sankara said in his office and he was murdered in October of that year. That was a leader that was sure of himself. The short period he was in office before being overthrown by Campaore, he made sure that the citizens of the country were proud of being its citizen in their national dress, culture which have been French-dominated. He reverted to their culture and showed leadership by example before he was overthrown. What I am saying is that our leaders should give examples.
The immediate past governor of Osun State, Mr Rauf Aregbesola, appointed you as the chairman of the Revenue Mobilisation and Allocation Committee. Can you share your experience on how you manage the affairs of the committee while it lasted?
I was invited by the government of Rauf Aregbesola to come and chair the committee on Revenue Mobilisation and Allocation when the state started experiencing very difficult financial problems, especially with the dependence of states on revenue allocation from Abuja. When the going was good and there was enough revenue, the then governor, Mr Rauf Aregbesola, was even paying the 13th month salary without negotiation between the labour unions and the government. He did this up till 2014. But everybody was depending on oil revenue and at a stage, crude oil was over $140 per barrel and then it shut down to less than $30 per barrel. That was when the problem started.
So, I received the letter, inviting me to come and chair the committee. That letter was brought to my house here by the then Chief of Staff to the governor, who is now the governor, Mr Gboyega Isiaka Oyetola. I told him that I was not going to respond to the letter until I consulted with my constituency, the NLC, Osun State chapter and the NLC headquarters in Abuja. I consulted them and they gave me the go ahead to take the appointment. The day the committee was inaugurated in September 2015, I asked a question that if Osun State was able to mobilise Internally Generated Revenue (IGR) of N5 billion monthly, would it suffice not only to pay for workers, but also to carry out essential services, social and economic responsibilities of government. I said that would be the target of our committee. We started inviting heads of ministries, departments and agencies, asking them how much they were generating for Osun in previous years and how much would they be able to generate in the current year. We didn't get up to five or 10 per cent. The committee was composed of representatives from the labour and about eight officials from the government led by the Chief of Staff. We targeted N5 billion.
Were you able to meet your target of N5 billion?
We were not able to meet the target. About two or three times, we were able to get to N1 billion. Our committee suggested that if the workers insisted on full payment of salaries, then there would be retrenchment, because there was no way the government could pay with the money coming from Abuja, which was on a declining level, coupled with the inadequate IGR. That was how the suggestion for modulated salary came about, but our committee insisted that workers on level 01 to 07 would be receiving their full salary.
Who introduced the idea of modulated salary?
It was our committee that introduced the idea on the basis that when the workers' side was asked to choose between retrenchment of about 30 per cent of the workforce and payment of modulated salary, they went for modulated salary. Those on level 01 to 07 get their full salary; workers on level 08 to 17 were on half salaries on the basis that that the other half would be paid when the economy improves. That was why when the first tranche of Paris Loan refund came, those on level 08 to 10, their salary increased to 75 per cent and then the pensioners who got N20,000 or less pension per month were getting their pensions in full. But, those above that level were getting half of their pension. As I said, when the situation improved, that of the pensioners was increased up to N80,000, thus getting 75 per cent of their pension. It was calculated that all the money that they have not claimed, government owed it and when situation improved, they would be paid the arrears. That was the basis upon which I accepted the proposal for modulated salary.