My husband has denied me access to my seven children, woman tells court
•I don't want her near my house —Husband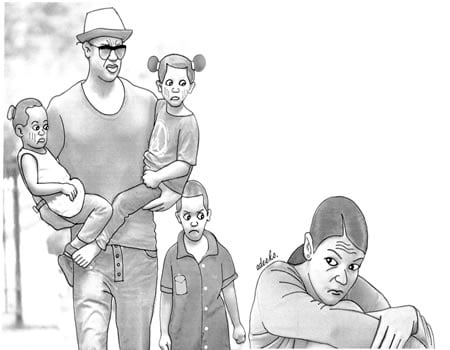 A middle-aged woman, Asiya Sambo, had told a Shari'a Court in Magajin Gari, Kaduna, Kaduna State, to compel her former husband, Tanimu Ahmad, to allow her see their seven children.
According to the News Agency of Nigeria (NAN), the complainant, through her counsel, Sadau Garba, said that a court had ordered Ahmad, to bring the children to court so that their mother could see them.
"The defendant had told the court that he does not want his former wife to visit his house but agreed to bring the children to court whenever she needed to see them.
Swap deal with bandits paying off ― IGP
"But he had defaulted the order since he refused to bring them to court after the order was made, "the counsel said.
In his defense, the defendant, who resides in Kinkinau area of Kaduna, denied that he disobeyed a court order.
After listening to both parties, the judge, Malam Muhammad Shehu-Adamu, ordered Ahamad to bring the children to court on September 24.
Shehu-Adamu urged Ahmad and Sambo to forget their past misunderstanding and make peace for the sake of their children.