In 2022, the gaming industry has expanded to include all sorts of varieties. While some games have stayed the same for centuries, like chess, other games have become immersive, complex experiences using futuristic technology.
Thanks to the internet, you can get the best of both worlds when it comes to gaming. Below is a list of online games that people love in 2022.
Online Gaming Has Taken Off
Online gaming has taken off in recent years, with more and more people playing together online. There are various titles to choose from and, because of increasing demand, more are being released all the time. Many experts believe the gaming industry could even be Nigeria's next big revenue generator.
It's easy to understand why. There are many different genres of online games that developers can create, such as MMOs, real-time strategy games, and card games. Whilst these titles might differ in gameplay, they all share certain social qualities. There are now entire online communities that centre around a single game.
With so many different types of online games available, there is something for everyone to enjoy. Below are a few favourites in 2022.
Apex Legends
Apex Legends is one of the most popular online games to date. This one is a battle royale-style game, meaning players are dropped into a large map and must fight others to be the last person standing.
Apex Legends takes a unique twist on the battle royale genre, which has helped it to stand out from other games. For one, each character (or Legend) has a different ability, so learning how those abilities complement each other is an exciting experience. Having to collaborate with others also makes for some interesting strategies.
Apex Legends is also free-to-play, which has helped to attract even more players. The game is available on PC, Xbox One, and PlayStation 4.
Fortnite
Many consider Fortnite a sister to Apex Legends, since it is also a battle royale game. However, Fortnite was released a couple of years earlier. It has been downloaded over 125 million times and has over 40 million active players.
Fortnite and Apex Legends share many things, including a dynamic shooter set-up, an armoury filled with weapons, and great skins. However, Fortnite shines brighter when it comes to the social aspect of the game.
Epic Games' CEO Tim Sweeney has been vocal about his interest in the metaverse. He, along with other Epic Games developers, has made an effort to incorporate concerts and film screenings into Fortnite, giving players a sense of exclusivity.
Fortnite is available on various platforms, including PC, Mac, Xbox One, and PlayStation 4. It is free to play, although players can purchase in-game items to improve their character.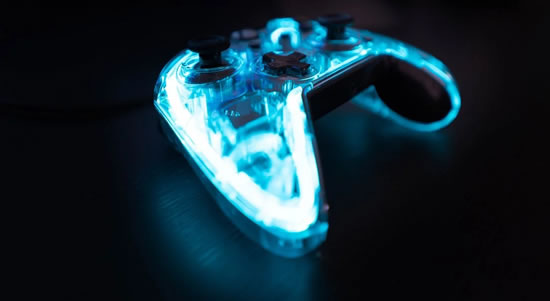 Online Poker: Texas Hold 'em
Online poker is a classic favourite that unites people from all over the world. It is a game of strategy and skill that gets players thinking in creative new ways in order to defeat their opponents. Poker, like many mental and physical sports, is a game that takes years to master. Novices and seasoned experts are always learning new things, making it a dynamic and rewarding game.
One of the things that makes poker so dynamic is its variations, including Texas Hold 'em, Omaha, High Low Chicago, and more. However, out of all the variations, Texas Hold 'em is the most popular version. There's always a lot of excitement and suspense involved since players are constantly trying to outwit and outsmart each other, making for stimulating conversation via in-game chat.
Since there are so many people playing online, several websites have organised Texas Hold 'em tournaments. As opponents face each other at the poker table, they can determine who has the best skills.
League of Legends
League of Legends is one of the older games on this list and, for that reason, has some pretty die-hard fans. It is a multiplayer online battle arena game that was released in 2009. The game is free to play, but players can purchase in-game items to improve their characters.
Similar to World of Warcraft, two teams of five players must battle each other and destroy their opponents' base. Each player controls a character with unique abilities, so how they work with their teammates plays a huge role in their probability of success.
League of Legends is one of the most played video games in the world. With the release of Riot Games' series Arcane, there are more active players than ever. Developers estimate about 180 million people log in to play monthly.
No Man's Sky
No Man's Sky takes an interesting turn compared to the other titles on this list. The game is an open-world exploration title that allows players to travel to different planets and discover new lifeforms. It has been praised for its stunning graphics and unique gameplay.
Millions of players have downloaded No Man's Sky since its release. The game has been nominated for several awards, including the 2022 BAFTA Evolving Game Award and Game of the Year in 2016.
---
---