Modelling in Canada, a big success for me ― Akinro
Akinyemi Akinro is a Nigerian fashion model and designer based in Canada. Before getting into fashion in 2015, Akinro studied Mechanical Engineering at the University of Ottawa and was discovered on Instagram by a modelling agency. In this interview by Segun Adebayo, Akinro speaks on his modelling career, coming back home and other issues.
What led you into modelling and how has it been?
I have always loved fashion. Used to watch little runway videos on TV and followed my favourite rappers' fashion brands. Fast forward to 2014, I started taking pictures on Instagram but not anything serious. A local agency hit me up and told me they saw potential in me. Did a few shoots and booked a few jobs then it's all been rosy from there.
You are a Nigerian but you stay in Canada, how big is the modelling industry over there?
The industry is quite big. I live close to Montréal which is regarded as the home of fashion. I stay well connected because of where I'm from, Nigeria. A lot of people love the culture, the music and everything.
How would you say being in that place has impacted on your career?
Being here has made me really focus on my craft. There are so many opportunities and ways to get what I need to achieve. There are a lot of talented people here too so I pick up a few things hanging around them.
Tell us some of the major modelling jobs you have done and what it fetched you?
I did a Runway show for Richard Robinson Academy where I walked for a certain designer which is now a very good friend of mine. That got me really exposed in the market and now I have a better sense of fashion design and styling, my second love. I also booked my first campaign shoot for Costco. Very fun and exciting. There was also a modelling convention in the city of Toronto where I won The Male Model Of The Year in my first ever appearance.
Would you be coming back to Nigeria to float this business?
Definitely, my goal is to open a fashion agency there and successfully establish my brand there. I have so much knowledge to share, so I may use that to bring up the youth and make my country a better place. Make it even more known for fashion around the world.
ALSO READ: Darry Ogbonna veers into music, debuts with single 'Bolanle' featuring Zlatan
What's your take on Nigerians seeking to come to Canada?
At this point in time in Nigeria, I would say they should make it happen. Try finding someone there you already know and go for it. Canada is an amazing place to find yourself. Living here is much easier. There are so many ways to get better at what you do and make money at the same time. Just be prepared to handle the cold.
Of all your talents, why did you decide to pursue fashion?
Some feelings can't be expressed with words, and sometimes words can't define the way I feel. Fashion has always painted a vivid picture of who I am and how I feel.
What do you love about fashion?
I love finding pieces that fit me and what work for me. Fashion is a way to express myself and show my true colours. There's so much art to it and a story that could be told through clothes and outfits. Reflect how I've been raised and the culture around me.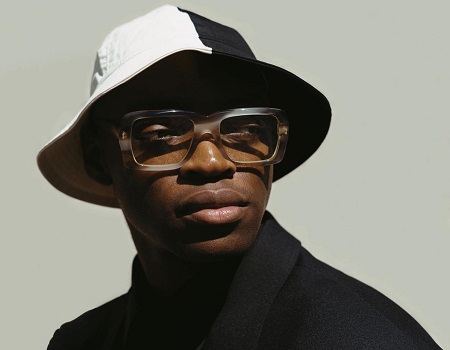 Who are your favourite designers?
Matthew Williams, Samuel Ross, Virgil Abloh, Ian Connor, Bari and of course Kanye West.
What's your dream location to model?
Milan. I would love to move there. The energy is so perfect and surreal. There's a lot coming out from there. So much inspiration. I could probably get inspired just from walking down the street.
Being signed to a modelling agency, what's your advice to other younger models?
First off, do your research before getting into anything. Agencies like male models tall and confident. Six feet and above. Modelling isn't always about looking good. Successful models have to act professionally. Show up to castings on time. Also, you would have to travel a lot. Therefore, you have to be physically fit, eat healthily and exercise frequently.
What does the rest of 2019 look like to you?
The remaining of the year looks pretty busy with school, my brand and modelling. Just perfecting my art as a whole while remaining focused.