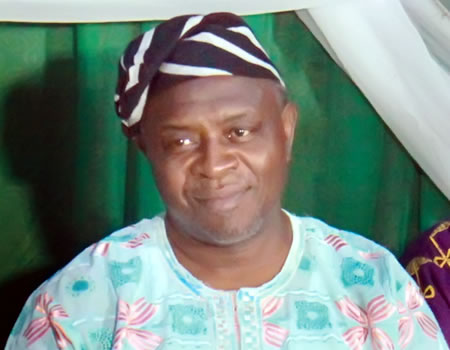 The Executive Secretary of the Nigeria Christian Pilgrim Commission, Reverend Tor Uja played host to the Miss Christian Ambassador Nigeria, Queen Blessing Michael in his office in Abuja recently.
Speaking during the visit, the NCPC boss affirmed that the activities of the Christian Ambassador Nigeria (CAN) is a worthy cause. His words; "I believe the cause you stand for i
s a very worthy cause; I also believe that the Lord will honour the cause".
He advised the Queen and her team to draw up a template to develop young girls in the society. According to the NCPC Helmsman, "we must give conscious attention to the development of young girls and women. He assured her that the commission would join her in the development of critical groups in the society.
Reverend Tor Uja further affirmed that he believed in the ability of the Nigerian youth. He informed the Queen that the Commission has introduced a special pilgrimage for women which would commence in July this year.
He called on churches in Nigeria to take ownership of Christian pilgrimage as government is no longer sponsoring pilgrims to Holy Land.
The Executive Secretary assured Queen Michael of his support and assistance. His words: "I want you to know that we will support you and see what we can do for Christian women and youth."
Earlier, the Miss Christian Ambassador Nigeria, Queen Michael told the NCPC boss that she was in his office with her team to felicitate with him on his well deserved appointment and to establish a relationship with the commission.
She explained that her organisation interfaces with Christian based agencies for the development of the country and most especially to help expand the kingdom of God.
She further stressed that as Christian Ambassadors and face of the church, they usually hold conferences and crusades to evangelise the word of God across every nook and cranny of the country.
Miss CAN further explained that the Christian Ambassadors of Nigeria also engages in charitable works, especially by providing relief materials to victims of religious persecutions in the church. Her words; "persecution is not the end of the church, but validation of the church".
To this end, she thus canvassed for the Executive Secretary's assistance in helping to meet the needs of victims of religious persecutions in the church through her umbrella body as well as helping such persons to participate in Holy pilgrimage, especially in youth pilgrimage.