Ministry to use scientific innovation to boost food security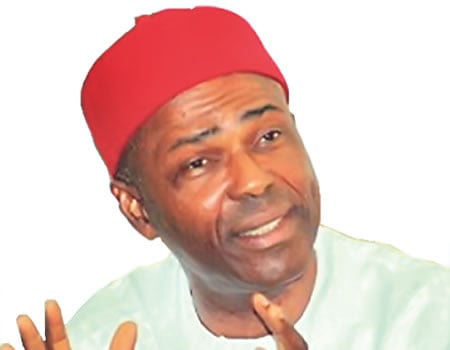 MINISTER of Science and Technology, Dr Ogbonnaya Onu, has said that the ministry is poised to assist in providing food security through appropriate scientific and technological innovation in Nigeria.
He said this when a delegation of the Nigerian Institute of Food Science and Technology (NIFST) led by the Chairman, Local Organising Committee (LOC) NIFEST 2017, Dr Toyin Ajenifujah Solebo, paid him a courtesy visit in his office in Abuja.
Dr Onu, said that the ministry had done a lot of research and innovation work in the areas of food production, processing, storage and safety, noting that this administration would not rest until Nigeria was sufficient in food production.
The minister reiterated the commitment of President Muhammadu Buhari's administration to ensure that the government strengthens the economy through promotion of innovative technologies that would reduce import dependence, enhance local content and strengthen self-sufficiency.
He highlighted the importance of deploying science and technology and innovation in the challenge of building a new Nigeria.
According to him, nations of the world became great and eminent by utilizing the enormous power of science and technology to attain remarkable achievements in industrialization, economic prosperity and social harmony.