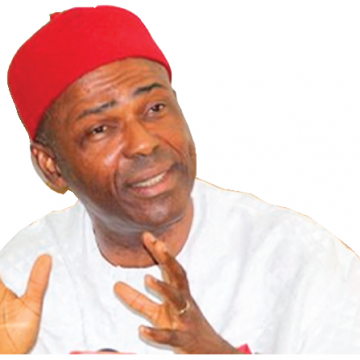 THE Minister of Science and Technology, Dr Ogbonnaya Onu, on Tuesday, advised Professional Women Engineers to be a role model to young girls in tertiary institutions so as to redress the gender imbalance in the engineering profession.
He gave the charge when the executives of Association of Professional Women Engineers in Nigeria (APWEN) paid him a courtesy call in Abuja.
The minister also called on parents to allow their wards, especially girl-child to take up a career in science, adding that Nigeria would not be able to build a virile economy until there is a visible shift from commodity-driven to knowledge and innovation-driven economy.
Dr Onu said that the on-going Expo 2018 is intended to sensitize Nigerians on the importance of science and technology and its linkage to communications, public works, industry, agriculture, health and others.
The ministry, according to him, is working hard to ensure Nigerians appreciate the importance of science and technology in economic development.
The minister praised the women Professionals for attaining a prominent position in their various vocations.
He, therefore, charged them to seize the opportunity of the Executive Order 5 recently signed by President Muhammadu Buhari to enhance their leverage in the engineering profession and compete for jobs not only in Nigeria but in other parts of the world.
He reiterated the commitment of the ministry to collaborate with scientists and other professionals, including (APWEN) to move the country forward.
Earlier, the Chairman of the association, Engineer Joy Umunna-Nwaigwe appealed to the ministry to partner with the association in its Science, Technology Engineering and mathematics (STEM) and biomedical engineering projects with a view to equipping science laboratory in various rural areas of the country.