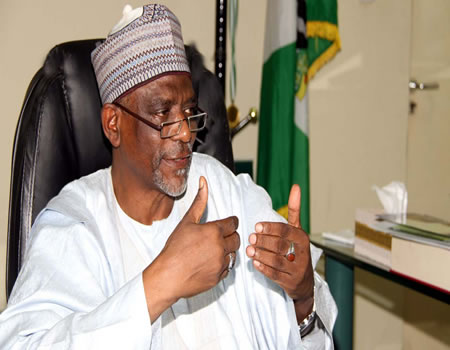 THE Minister of Education, Malam Adamu Adamu has called for workable strategies that would move the country's education sector forward.
Adamu, represented by Mr Okon Umoh, Deputy Director at the Library Service Department in the ministry told participants and stakeholders at the Pan-African Literacy for All Conference, 2017 on Monday in Abuja.
News Agency of Nigeria (NAN) reports that the theme of the conference is "Connecting and Engaging with Literacy: Systems and Structure for Sustainable Development''.
"Literacy is something that should be acquire by every human being irrespective of gender, age, class, race and religion.
"It empowers the individual to contribute meaningfully in the development of the society. Thus as long as individual lives, he or she continues to learn and acquire skills.
"This type of conference has been held in countries like Ghana, South Africa, Kenya, Botswana and Tanzania. It is, therefore, a necessity for teachers and stakeholders to acquire skills to do more.
"It is my hope that you will take advantage of this conference to deliberate effectively and ensure that the gain of this conference are translated into effective and efficient teaching and learning strategies,'' Adamu said.
Also, Mrs Irene Mbanefo, President of Reading Association of Nigeria (RAN), said that the conference would bring out positive suggestions that would move the education sector forward.
She commended the participants from U.S., Canada and other parts of the world, adding that their contributions at the conference would impact positively on both human and national development.