Mining: FCT minister makes case for environmental protection, welfare of host communities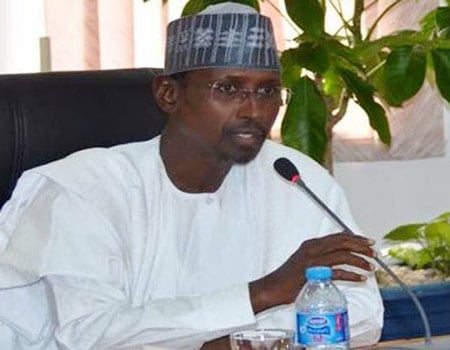 THE Federal Capital Territory Minister, Malam Muhammad Bello, has called for environmental protection and welfare of host communities where mining activities take pace.
He warned against environmental degradation and lack of concern for the welfare of host communities in the development of the mines and minerals sector.
Bello spoke while declaring open the executive session of the maiden National Council on Mines and Mineral Resources Development in Nigeria (NCMMRDN), held in Abuja.
According to him, "No matter how much benefit we get eventually from the exploitation of minerals, as long as we do that at the danger of the degradation of the environment and expense of the welfare of the host communities, all these benefits will be of no use in the end".
He described the solid minerals sector as the foundation for the rapid economic progress recorded in the early years of Nigeria before the discovery of oil in 1956.
The minister recalled that "about 100 years ago, Nigeria was a highly recognised centre of mining activities. There were active mining of tin in Jos, gold in Bida and Coal in Enugu".
He expressed the hope in the return to the glorious days when mines and mineral were the major drivers of the national economy citing the recent discovery of the rich deposit of nickel in Kaduna State.
Minister of Solid Mineral Development, Dr Kayode Fayemi, revealed that the essence of NCMMRD was the need to improve on the engagement of stakeholders at the sub-national level, particularly the state governments and communities in order to achieve a more beneficial participation of critical stakeholder groups in the mining sector.
Dr Fayemi also announced that the ministry had effectively resolved the protracted litigation surrounding the ownership of Ajaokuta and NIOMCO leading to the signing of a "Modified Concession Agreement" between the Federal Republic of Nigeria and Global Infrastructure Nigeria Ltd.
The agreement, he indicated, was executed on behalf of the Federal Government by Vice President Yemi Osinbajo, and has consequently freed both NIOMCO and Ajaokuta Steel Company from eight years of dormancy.