Minimum Wage: FG assures workers of living wage to address social imbalance, inequality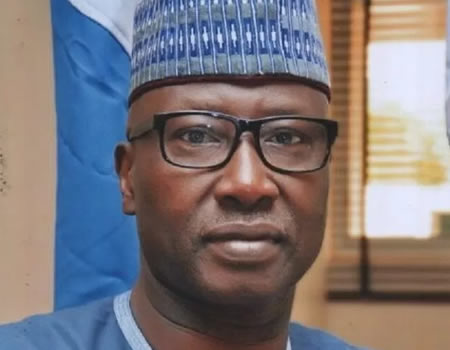 The Federal Government has assured Nigerian workers that it would come up with a national minimum wage that would serve as a living wage and address issue of social imbalance, inequality and the wide gap of poverty in the country.
Besides, the Federal Government declared that the minimum wage would meet the economic realities of the working people when its implementation starts in September this year.
The Secretary to the Government of the Federation, Boss Mustapha, gave the assurance when speaking at a gala/award night organized to round off the 40th Anniversary celebration of the Nigeria Labour Congress (NLC), in Abuja on Wednesday night.
The SGF, who was the chairman of the event, said: "The Federal Government is conscious of the need to bring wages to meet economic realities. It is in this regard that the tripartite minimum wage committee was inaugurated to review the national minimum wage.
"The committee is determined to complete its assignment before the end of this year and I am confident that the outcome of their assignment would address the issue of social imbalance, inequality and the wide gap of poverty in the country.
"With this year anniversary theme of Nigeria Labour Congress yesterday, today and tomorrow, it is indeed time to count our blessings and chat a new course for the future. I believe that together, we can build the Nigeria of our dream and improve on the generality of the life of Nigerians."
At 40, he said it is a time to reflect on years of struggle, turbulence and the service of the congress to the Nigerian workers, adding that it was also a time to recognize and reward excellence.
He commended the leadership of the congress for deeming it proper to reward past services through recognitions; and also congratulated the awardees; adding that their recognition is a challenge to all of us to continue to contribute our best to the service of our nation.
The President of NLC, Ayuba Wabba, said the Nigerian workers have reasons to look into the future and build NLC of their dreams.
Wabba said the event is to look at their little beginning, which has many challenges, but he added, "but because of the determination of our founding fathers and the solid foundation they have laid, we are assured that the future is already secured."
Part of the event, according to the NLC President "is to recognize the contribution of our patriots, our founding fathers, organizations and individuals that have worked assiduously to ensure that NLC continue to exist."
He added: "Some of their contributions are too numerous to mention. Some have paid the supreme price and laid down their lives. Some have suffered deformity and others are here with us and we are going to recognize their contribution.
"Therefore, this occasion is to recognize the key contribution of individuals and Organisation and also our veterans who have stood their ground even in the face of adversity. In the era of the military, some of them spent several months in jail. There is no other occasion to recognize these people than the 40th anniversary of congress."
As an Organisation, he said the congress has survived all the challenges, but added, "what is the condition of the Nigerian worker today and what do we want the condition of the worker to be. What will be our contribution to national development. Should we continue to serve as second-class citizens."
ALSO READ: Ajimobi deserves a third term ―Olubadan
Ali's book launch: 43 years after, Obasanjo reveals how Gowon tongue-lashed him over diplomatic issue with US