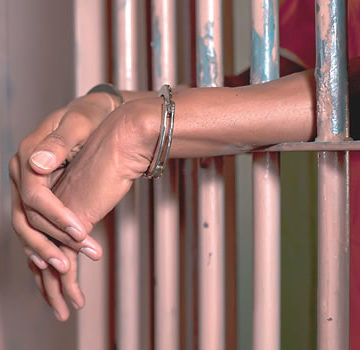 A medical doctor, Dr Daniel Ikpi Egu has spent about five years in Agbor Prison for allegedly stealing a motorcycle in 2013 at Abraka, Delta State.
Dr Egu, who was one of the 26 prison inmates that were granted pardon by Delta State Chief Judge, Justice Marshal Umukoro on Wednesday said he fell victim of a crime he did not commit.
While fielding questions from the Chief Judge, Dr Egu, who hails from Cross River State, disclosed that he was inducted as a medical doctor in 2012
He said he was thereafter employed by the Cross River State Government, but lost his job in 2013 alongside 3,000 doctors for embarking on an industrial action.
Dr Egu said he relocated to Port-Harcourt for a private practice during which he narrowly escaped being kidnapped.
Afraid of his life after the kidnap attempt, the medical doctor said he relocated to Abraka where he, again, was arrested on the allegation of stealing a motorcycle.
He said he was arraigned before the Obiaruku Magistrate Court 11 for stealing the motorcycle, after which he landed in Agbor Prisons awaiting trial.
Meanwhile, no fewer than 26 inmates awaiting trial in Agbor Prison have regained their freedom.
Justice Umukoro secured the release of the inmates during his ongoing annual prisons visit, which commenced on Wednesday.
BigPen Online reported that most of the inmates, whose ages ranged from 19 to 30 years, were released on the grounds of ill health, want of diligent prosecution, inordinate long detention in prison custody and on the advice of the Director of Public Prosecution that some of them had no case to answer.
The Chief Judge, who granted the release of the 26 inmates out of the 397 cases reviewed, stated that the exercise was not meant to throw the gates of prisons open to accused persons awaiting trial for various criminal offenses.
He said the exercise was rather to ascertain the validity of their detention, ability to withstand trial rigours and whether their cases were progressing.
He commended some members of the lower Bench (Magistrates), for their handwork, diligence, and dexterity in handling matters brought before them.
Justice Umukoro, however, decried obvious lack of seriousness exhibited by some, saying that since they were the ones to inherit the institution of justice at the higher Bench, they should exude more seriousness to prove their mettle.
On his part, the Assistant Comptroller of Agbor Prisons, Mr Emmanuel Ozili, commended the Chief Judge for religiously performing his constitutional obligation of his yearly paying visit to prisons in the state since his assumption of office.
He appealed to the Chief Judge to direct judges and Magistrates to prioritize custody cases to enable them to return inmates to prison yard on time for security reasons.
Two of the freed inmates, Hobore Philip, 22 , and Ogorume Samuel, 21, in a chat with BigPen Online, claimed innocence of allegations they were charged for.
The duo thanked God and the Chief Judge for exonerating them at last, promising to embrace God.