Our mandate is to ensure Nigeria becomes leading world economy — Minister of Science and Technology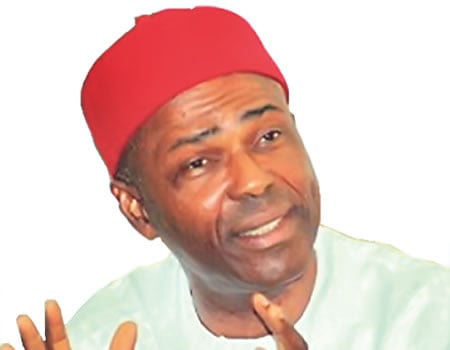 Dr Ogbonnaya Onu has disclosed that his ministry's main mandate is to ensure that Nigeria becomes a leading economy through value addition to human capital development in the area of science and technology.
This, according to him, was in line with the present administration's strategic plan, which was to add value to human resources through research and training, thereby gaining knowledge and being on the frontline of leading economies of the world.
Speaking in his office in Abuja while receiving the Cuban Ambassador to Nigeria, Carlos Trejo Sosa, who paid him a courtesy visit, Dr Onu reiterated President Muhammadu Buhari's determination in redirecting the economy from resource based to knowledge based.
Dr Onu stated  that once the memoranda  of understanding (Mou) between Cuba and Nigeria  was completed, Nigeria would be able to acquire technology and innovation in key sectors of the economy which would enable it add value in revenue generation, provide job opportunities, create wealth and reduce poverty to the  barest minimum in the country.
Carlos Sosa, earlier, emphasised his country's commitment in collaborating with the Nigerian government in sharing ideas in the area of science and technology particularly as it related to research, medicine and pharmaceuticals and biotechnology.
He added that  his country would be collaborating with Nigeria in the area of training and exchange with innovations through technology and education and in creation of systems for them to share models with their counterparts in Cuba.
You May Also Like:
We will fabricate, deploy relevant technologies to fight financial crime ―FG