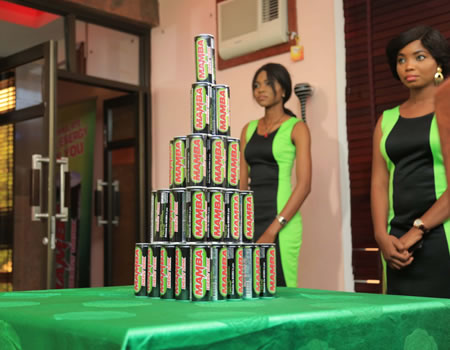 ENERGY drink brand, MAMBA has partnered with the Lagos Traffic Radio to encourage drivers and commuters to always stay energized while on the roads.
The brand took the lead in nourishing participants at the Third  Lagos Traffic Radio Lecture Series, hosted by the state's Hon. Commissioner for Information and Strategy,  Mr. Kehinde Bamigbetan, in Lagos, recently.
The General Manager, MAMBA Drinks Limited, Mrs. Titilola Adedeji, said the forum was used as a platform to educate participants at the event to always stay energized while driving.
"We are partnering with the Lagos Traffic Radio on the 3rd Lagos Traffic Radio Series because MAMBA Energy Drink stimulates the energy in you; so we want to ensure that everybody that needs to be stimulated gets a can of MAMBA.
"We always pick and partner with organizations  that is tune with our vision, which is to virtually energize everyone that gets a can of MAMBA Energy Drink," she stated.
She described the forum as another opportunity for the company to create more awareness about the brand, since it was officially launched in Lagos last month.
"This is an avenue for us to create awareness, the right type of awareness. We  need to ensure that everybody knows the right thing to do at the right time. For instance if you are driving, if you are commuting, you need to be energized, so if we don't bring it to you, no one else will;  that is why we are here." Adedeji affirmed.
She revealed that consumers' patronage had been on the increase since the official launch of MAMBA Energy Drink, while expressing the commitment of company's management to make the  brand the number one energy drink in Nigeria in the nearest future.
Speaking earlier, Governor Akinwunmi Ambode  had explained that  the Lagos Traffic Radio Lecture Series was borne out of the need to enable the state be in tune with best practices across the world in traffic management.