AS Borno State edges towards perfecting its malaria master plan, residents of Mairi off Bama road around the University of Maiduguri Unimaid have called on the state government to give them public dustbins to dump their garages.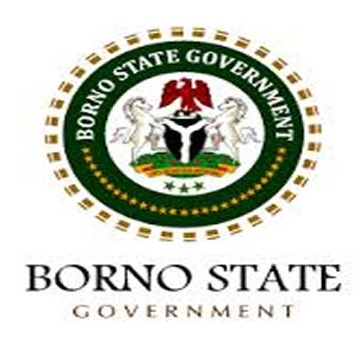 They also want the state ministry of environment to create new dump sites in the state capital which is now hosting five times its normal population as a result of insurgency which has dealt a heavy blow on the environmental sector.
Some of the angry residents who spoke to the Tribune Online said that the University area is the most neglected in terms of amenities in the whole state capital because there are no public dustbins inspite of their being close to a fourty year old university.
Musa Buzu a final year student of unimaid and a mairi resident said that he was actually born in mairi and have never seen a public dust bin in any of the streets including the one in which the APC party chairman Ali Dalori lives.
He said that he was twenty-five years old and as far as he can recollect, all the Government's since he was a toddler have never given them dustbins "But if you get to the GRA across Bama road, towards government house you will see dust bins done out of eye service so that the Governor Kashim Shettima will commend them.
"Because we do not have dustbins, the people are now helping themselves by dumping their wastes at street corners and at the centre of the road some of which serves as breeding points for mosquitoes. That is our lots here even though we are so close to the university which should prompt government to invest here"
Musa said that flooding has been an annual occurrence whenever it is rainy season and most of the houses including his father's become river routes because there are no drainage in Mairi to take it from upper mairi through Kuwait to the back of the university.
Ahmadu Ali, a business man who lives in "mairi Kuwait" said that it has not been easy living in their axis that is from gate five down to Zamani where the town planning authorities have not stopped people from building on the routes meant for water.
When the Tribune Online contacted the general manager Gm Borno State environmental protection agency BOSEPA, Nasiru Nsurundi, he was not on seat but one of management staff who spoke on anonimity said that the agency is willing to cope with the filth but is grossly understaffed.
He said that it is not deliberate that those who are supposed to be clearing wastes are not doing it but it was just an unfortunate development in which the agency has been over whelmed by the mass of waste produced by the increased population.
"Most of our staff have either retired or have died naturally or some in the hinterland due to insurgency. We don't even have the capacity to put dust bids everywhere like Mairi, Bolori, Dedari for many communities around the University you are talking about. We interchange dustbins based on requests.
The Tribune Online discovered that the Agency has become completely comatose as a result of too much of politics owing to godfatherism and radtapism.
"The General manager was a godson to the late deputy governor Zannah Mustapha who ensured that he got what he wanted as at when due, now that Zannah is no more, the man is stranded and cannot get funds like before. And you know, with the strong effect of the insurgency we cannot charge people for their wastes.
"With the death of Zannah, the Gm who has never being a civil servant now has to get through the ministry of environment for most of his needs and as a result must abide by all the red tapes associated with doing business with the civil service
"He has therefore adopted the process of communities applying for their gutters to be cleaned with a full deligation from the area for any clearing to take place and only when a community brings it's complaint about how messy its environment is then they will act against stench or mosquitos hide outs."