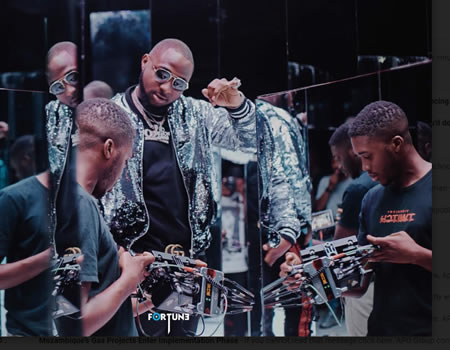 Video director,  Apampa Owolabi Oluwadamilola, popularly known as  Dammy Twitch has attributed the slow pace of growth in the entertainment industry, especially in movies production in Nigeria to low budgeting on a yearly basis.
Dammy Twitch, an indigene of Ogun State, who grew up in Ibadan, and later moved to Lagos State, said the low level of collaboration among directors and producers is another problem being encountered on the job.
According to him, "the unnecessary competition between music video directors, when in fact we should be collaborating to improve the output of Nigerian music video content," is a problem in the industry.
"There is a low level of support for our industry. When people think videos, they think movies. While that is not a bad thing, we should also consider that music is one of the biggest means through which Nigeria exports culture and we video producers/directors are responsible for crafting the visuals that make this music more appealing.
ALSO READ: Davido's unborn child hits endorsement deal
Budget is always a conversation. Sometimes you finish a gig and do not have much to show for it in terms of profit, but we keep it moving. The more I work, the luckier I get.
We are also not evolving as fast as our counterparts in the United States. In order to push myself, I have pushed to work with big international labels and trust me, it has been a whole different experience, he said, speakinh on how he found himself in the music industry, shooting music videos and working with A-list acts.
"They have requirements that can be quite intimidating for a person who started out like me. This experience showed me that we have a long way to go as an industry," Oluwadamilola said.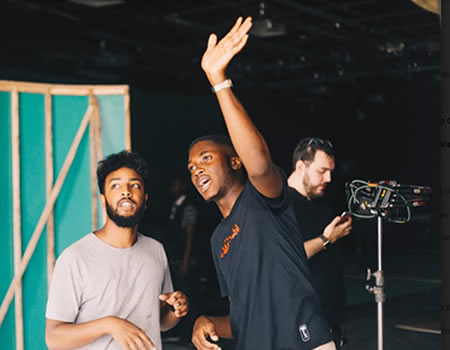 However, to up his game as a video producer, he said "I have gone on to work on projects with Sony Music, Warner Music and I am currently working on a project with Universal Music. I have had to learn really fast to meet their requirements. I'm happy this makes me push myself all the time."
Oluwadamilola, who will be 24 years old on October 27 and a graduate of Economics from Redeemers University, said, besides video production, he said he was involved in quite other projects,  one of which is the one he recently got involved with, requiring him and his team to work on a platform.
"Basically, we will be taking pictures of people in different walks of life and telling their stories. With this, we look to tell the story of the country and continent through pictures and captions and help people tell their stories so that people can make a connection or relate with the situations obtainable on the ground here.
It's still a work in progress but will be out soon. It's our way of giving back to society and expanding on the African story from a contemporary angle. We will put that out really soon," Dammy Twitch said.