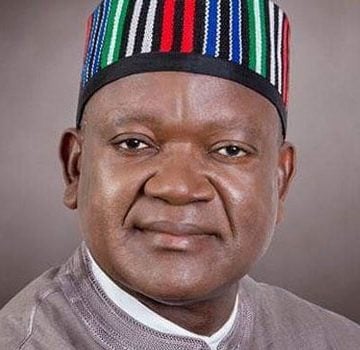 The State Commissioner for Information and Orientation, Mr Lawrence Onoja Jnr who stated this at a press briefing in his office in Makurdi also said that no amount of threat, blackmail and intimidation by federal government and its agents would make it reverse its anti-grazing law.
Onoja also said that the only thing that would assuage the people of the state and restore their confidence in the Police was the arrest of the leadership of Miyeitti Ala Kautal Hore who he said carried out their threat to attack the state.
He regretted that despite all the notification to the federal government and security apparatus about the threat by the Miyeitti Alla Kautal Hore to attack the state nothing was done to arrest the situation until the group carried out their threat with federal government still look the other way.
He faulted statements credited to both the minister of defence, Col. Mansur Dan Ali rtd, and the Inspector General of Police, Ibrahim Idris blaming the anti-open grazing law as the cause of recent attacks on the state.
Onoja said that the conspiracy by the federal government officials against the state would not work, adding that all efforts to silence the state governor from talking against the injustice being meted out on the people of the state have failed.
ALSO READ: Borno suicide blast : Atiku mourns victims
"Our governor will continue to speak out against those who have vowed to mobilize Fulani herdsmen from West Africa to take over the Benue valley through violence."
"The major responsibility of a government is the protection of lives and property, as such our governor would not abdicate that sacred duty and he would continue to work within his capacity and lawful means".
While stressing that killings were still going on in the troubled communities in the state, the commissioner stated that the IG who was ordered to relocate to the state only spent one day and had since abdicated his duty.
He reiterated the call for the sack of both the minister of Defence and the IG for their utterances which he said confirmed the fear of the people of the state that the herdsmen unleashing murderous attacks on Benue may have the backing of some highly placed individuals within the security apparatus of the state.