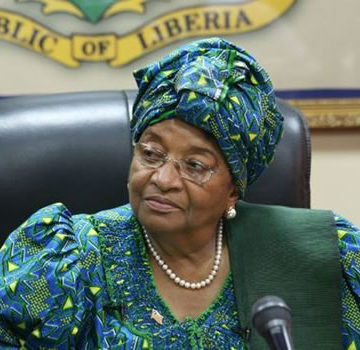 President Ellen Johnson-Sirleaf of Liberia on Friday assured that the West African country will conduct a credible presidential poll on October 10.
In a statement, Johnson-Sirleaf said the elections will be "a defining moment for Liberia.''
"We are looking forward to free, fair and transparent elections,'' the 78-year-old Liberian leader said.
According to her, the elections will set the stage for Liberia to continue on the path of democracy and enable the country to remain on the road to peace.
Several people were reportedly killed in violence that marred the country's presidential elections in 2011.
During the forthcoming polls, the president will be elected after a two-round voting system and 73 members of the House of Representatives will emerge through a first-past-the-post voting process in single-member constituencies.
Johnson-Sirleaf held a meeting with Olof Skoog, the Chair of United Nations Peace Building Commission, on Thursday, the Liberian Executive Mansion said.
During the meeting, she assured that instruments before the national legislature, including the Land Rights Bill, as well as the Domestic Violence Bill, will be passed to further enhance Liberia's democracy.
Johnson-Sirleaf hailed the UN Peace Building Programme and acknowledged the critical support it had provided to Liberia's democratic systems.