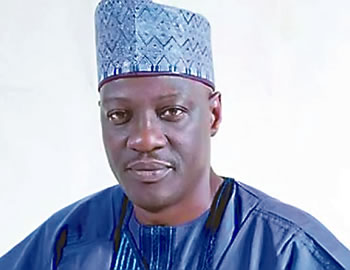 AGAINST clamour for local government autonomy in the country, Governor Abdulfatah Ahmed of Kwara State has said that the agitation is unnecessary because the autonomy already exists.
Speaking in an interactive radio programme, "Governor Explains" on Wednesday, Governor Ahmed said that the autonomy exists in the state because the state government does not meddle in finances of local governments in the state.
He said the council received in their accounts the monthly federal allocations without the involvement of the state government.
The governor argued that lack of autonomy of the councils would have been correct if the allocations were paid to the coffers of the state government before being distributed to the local government councils.
He also said that joint account does not mean an account by a state and its local governments, adding that the joint account means an account jointly operated by the local councils without inclusion of the state government.
The governor said that the council in the state received their allocation in that account and distribute among themselves.
Governor Ahmed, who noted that there was problem in payment of workers salaries in some councils in the state, advised such councils to work diligently to improve their Internally Generated Revenue (IGR).
The governor, while reiterating commitment of his administration to prompt payment of salaries of the state workers disclosed determination of the administration not to allow infrastructural development suffers neglect.
He assured that all the ongoing infrastctural projects in the state will be completed before expiration of tenure at f his administration to promote investment and economic development of the state.
The governor advised people of the state to always be hygienic about their foods to guard against spread of Lassa Fever and other food-borne diseases in the state.
Ahmed who said the government has facilitated effective arrangement for disposal waste charged residents to key into the arrangement by paying for removal of waste from their residence to collect points leaving the government for transportation from collection points to designated refuse dump sites.