Lekki shooting: OYC condemns attack on protesters, warns FG against turning South West to battlefield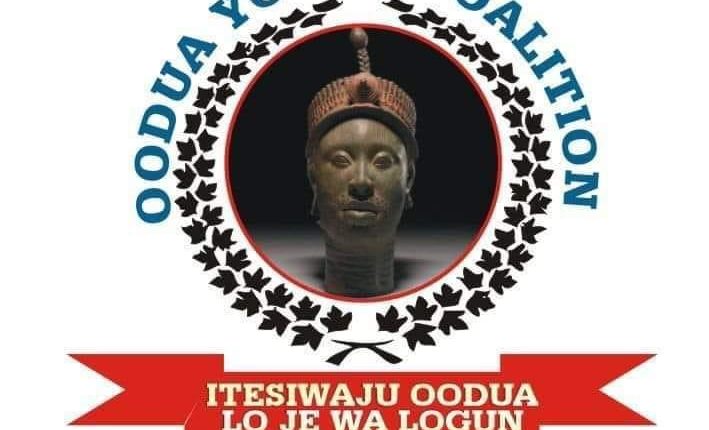 The Oodua Youth Coalition (OYC) has condemned the attack on peaceful #EndSARS protesters in Lekki toll area of Lagos, warning the federal government not to the South West region of the country into battlefield.
The group in a statement by its national president  Oluyi Akintade Tayo noted that the protesters were peacefully demanding for their Rights, saying the shooting by the military was an act of irresponsibility and disrespect for human lives.
According to him, " While it is expected that the Nigeria Government will seize this medium to redeem its shattered image by listening to the plights of the protesting youths and fast track a workable plan to ease the growing tension in the land, it resorted to the deployment of military men to intimidate, maim and massacre youths who were acting peacefully within the confines of their right after failed attempt to use hoodlums to discredit the process.
"The irresponsibility and disrespect for human right as exhibited by men of the Nigerian Army and by proxy, President Muhammad Buhari, who have refused to rise up to the occasion have had the protest take a new twist which involved the damage of properties belonging to government and politicians in the view to vent dissatisfaction towards the carnage against the people.
"We call on the Federal government to immediately swing into action by first having the president address the people and commit itself to the restructuring process of the country, as this will serve a better solution to the lingering problem.
ALSO READ: Use of live bullets to kill peaceful protesters a high crime — NLC
Two, the president should as a matter of urgency constitute and Inaugurate the board of the National Human Right Commission and as the C-in-C of the Nigerian army warn against the army making itself an instrument of oppression to the people. People of the SouthWestern States are law-abiding, peace-loving people. Against any politics, the geographical enclave shouldn't be made a battlefield."