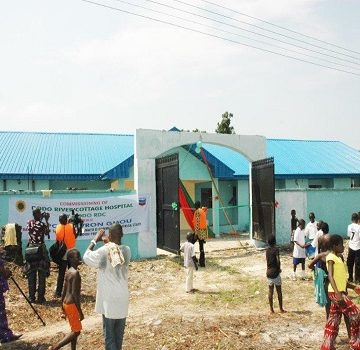 THE Chairman, House of Representatives Committee on Gas Resources, Hon Fred Agbedi, has applauded the Global Memorandum of Understanding (GMoU), the community engagement strategy adopted by the NNPC/Chevron Joint Venture as a panacea for peace in the Niger Delta region.
Hon Agbedi gave the indication on Monday during a panel session at the 2018 Nigerian Gas Association's (NGA), Conference and exhibition organised at the Transcorp Hilton Hotel, Abuja.
The lawmaker, represented by Hon Ayebide Fatiede, noted that through the GMoU model, Chevron has proved to the world that peace and harmonious relations with Niger Delta communities as possible and practicable.
Speaking on the impact of oil pipeline vandalism on oil and gas infrastructure development in Nigeria, Hon Abedi insisted that the cause of restiveness among the youths in the area was anger occasioned by neglect and insensitivity of the government to the plights of the people.
He said that Chevron has instituted an effective system of engaging with the communities in a profitable manner and has continued to enhance the cordial relationship between the communities and the company.
"The GMoU by Chevron has created the desired enabling environment for oil and gas operations in the Niger Delta.
"What Chevron is doing is to bring the communities together and work with them for sustainable socio-economic development in a transparent and genuine way.
"I urge other organisations to emulate the NNPC/Chevron Joint Venture for steady development in the Niger Delta region," Fatiede enthused.
Mr Esimaje Brikinn, General Manager, Policy Government and Public Affairs (PGPA), Chevron Nigeria Ltd, while commenting on the GMoU, stated that since 2005 when the GMoU was established, the GMoU has recorded significant achievements especially in areas of education, health, and economic development.
He said that the NNPC/CNL Joint Venture has contributed over NGN20.6 billion to the RDCs to implement projects and programmes for about 600, 000 beneficiaries in more than 400 communities.
"In terms of managing conflict and enhancing peace in communities, the GMoU story is one we are very proud to tell and has resulted in very impressive footprints in various communities and the model has helped improve CNL's relationship with its neighbouring communities, as it created a clearer and more predictable channel for dialogue," he noted.
He commended the commitment of the traditional institutions, the government security forces, the community and leaders of the Regional Development Committees (RDC), for driving the multi-stakeholder collaboration for asset protection and stressed that CNL continues to work to strengthen the relationship with these stakeholders.
"The community leaders have shown great commitment to this process and has seen the connection between CNL's operations and their livelihood.
"They understand that an enabling environment for our operations translates to continuous benefits to the communities in terms of our contributions to their socio-economic development," he explained.