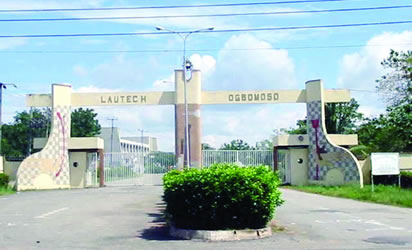 THE National Executive Committee (NEC) of the Ladoke Akintola University of Technology (LAUTECH), Ogbomoso, has constituted a nine-man committee to organize elections into all the national offices of the association.
The ad hoc committee, which is headed by Mr Olanrewaju Akeem Kareem, has 90 days to perform its task.
This was an outcome of an extraordinary meeting of the NEC held within the Ibadan North Local Government, Oyo State, on November 19, 2017.
According to a statement jointly signed by Messrs Olanrewaju Akeem Kareem (NEC chairman) and Akintunde Bello Sheriff on behalf of the Convention Planning Committee, December 16, 2017 has been fixed for the conduct of elections.
The statement urged all prospective and eligible aspirants for the various offices to file their Expression of Interest letter with the Local Organising Committee (LOC) of the Convention Planning Committee.
The statement also asked all the chapter chairmen and secretaries of all the existing and accredited branches to submit the names of delegates with the LOC on or before the close of work on December 7th, 2017.
Meanwhile, the 2017 National Convention Planning Committee of the association has announced a two-day reunion event for all graduates of LAUTECH across Nigeria and beyond, to be preceded with a get-together dinner and cocktail party scheduled for December 15th 2017.