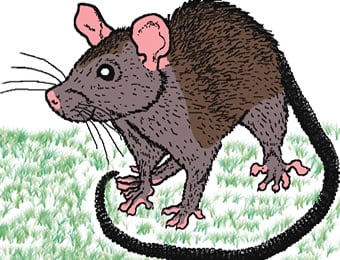 Nigeria Centre for Disease Control (NCDC), in its latest report, said that Lassa fever has claimed 43 lives in Nigeria, with a total of 615 cases reported across 17 states since the beginning of 2018.
The agency in its weekly epidemiological report for Week 5 said 193 cases have been confirmed positive to the Lassa fever virus giving a case fatality rate of 23.9 per cent.
The report also stated that since the onset of the outbreak, there has been a high case 'identification rate' through the use of 'standard case definition' employed via the integrated disease surveillance and response (IDSR) strategy.
According to the report: "This is an indication of an active and improved surveillance system. This in itself is a part of the case detection process as all cases have to be subjected to laboratory testing for further classification and disease burden estimation.
"Currently, Lassa fever testing is carried out across three laboratories in Nigeria. The NCDC has provided support for all testing laboratories with provision of reagents and other consumables. It is hoped that in the near future, states are able to build and support laboratories to carry out Lassa fever testing."
The first Lassa fever case this year was confirmed in Ebonyi State when four people including three health workers died from the infection.
Health workers are most times secondary victims who get infected while treating patients with the disease.
Between 2005 and 2018, the infection claimed over 40 health workers in Ebonyi according to the state chapter of the Nigerian medical Association, NMA.
The disease is endemic to a number of West African countries. There are estimated to be between 100,000 and 300,000 cases of Lassa fever per year and approximately 5,000 deaths due to the disease.
Symptoms generally appear within one to three weeks following infection. An estimated 80 per cent of infections produce symptoms so mild that they remain undiagnosed. These mild infections are characterised by a general malaise, headache and a light fever.
ALSO READ: 
More than 300,000 displaced Nigerians taking refuge in neighbouring states —Minister