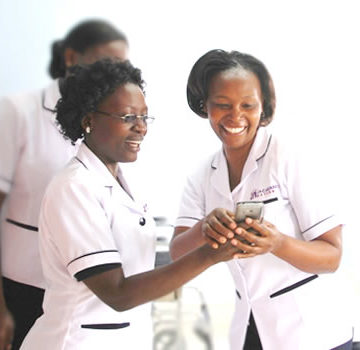 NO fewer than 40 health workers have died in the last 13 years in Ebonyi State as result of Lassa fever, the National President of University Graduates of Nursing Science Association (UGONSA), Solomon Egwuenu, has said.
In a statement issued by its National President, Chief Egwuenu, and its National Secretary, Nurse Goodluck Nshi, the association said the recent killings of health workers by Lassa fever in Ebonyi State could have been avoided but for gross neglect and abandonment of our health system by government.
The statement reads in parts:
"At the latest count, more than 40 health workers have died as a result of Lassa fever in Ebonyi State alone in the past 13 years. This ugly incidence has continued because there have been no proactive measures fostered by the government to arrest it over the years.
"What we see each time we experience the avoidable dead of health workers from Lassa fever is that government officials rush to the press to commiserate with the victims and hypocritically resume the supply of basic personal protective pieces of equipment (PPE) and hand sanitizers to hospitals.
"But as soon as the tension dies down, hand sanitizers, PPEs, electricity and ever running water disappear and become essential commodities in our hospitals, leaving our compassionate nurses and physicians with the pathetic option of treating patients largely unprotected, and in the process, dying while trying to save others from a preventable disease like the Lassa fever.
"The worst is that as we bury the deceased in agony, the government mocks the living health workers by paying them five thousand naira as hazard allowance. In Nigeria today, we all know that five thousand naira can hardly procure a comprehensive therapeutic drug regimen let alone run a basic laboratory health screening.
"Despite this, our irrational government that pays millions of naira to political office holders as newspaper and wardrobe allowances does not see any good in reviewing upward the current ridiculous hazard allowance payable to health workers in the face of non-provision or inadequate supply of basic PPE and sanitizers for standard universal precaution in our healthcare institutions.
"We advise JOHESU and NMA to sheath their swords and fight together to salvage the plight of the Nigerian health workers especially on this issue of abusive hazard allowance because the current government seems insensitive to the plight of the health workers and more so seems too comfortable with the rot in our health system"
The association further queried why the South-East virology centre built by Ebonyi State government and commissioned by the Federal government two years ago was not yet fully functional, necessitating the arduous ferrying of victims of Lassa fever, by road, to far away Irrua in Edo State, which leads to the deaths, from exhaustion, of some of them in the course of such a long distance journey on very bad roads.
According to the Unionists, "With the pomp and ceremony that greeted the commissioning of the South-East virology centre, we thought the government had meant business in efforts to curtail the endemic Lassa fever. Two years later, it is now clear that it was the usual case of "the more you look, the less you see."