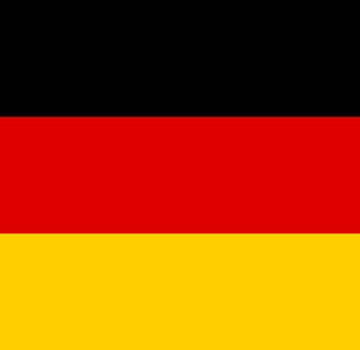 LAGOS State Government on Wednesday signed a Memorandum of Understanding (MoU) with a German company for the promotion of science education in the state.
The state Governor, Mr Akinwunmi Ambode, said this while signing the MoU with Badische Anilin und Soda Fabrik (BASF- West Africa) on Wednesday in Lagos.
The governor, who was represented by the Deputy Governor, Dr Idiat Adebule, said science, research and innovation were strategic priorities of the state under its mega city programme.
The governor said the MoU would ensure the deployment of Mobile Science Academy to drive innovation for solving problems and making impact in all human endeavours.
According to Ambode, the academy is one of the sure ways to build a modern city-state with global relevance.
He said "this MoU being signed today formalises the commitment of the state government and BASF-West Africa to research and innovation for the promotion of science education in the state.
"A key aspect of this strategy is the deployment of Mobile Science Academy aimed at inculcating a culture of innovation and making quality science education available to students.
"With this academy, we plan to bridge the gap in the current state of Science, Technology, Engineering and Mathematics (STEM)  education, as students would be able to acquire practical knowledge and hands on experience.
"We thank the management of BASF-West Africa for showing commitment to partner with us through this memorandum of understanding. We promise to keep our part of the deal."
Dr Michael Gotsche, the Head of BASF-West Africa, said that the company, established over 150 years ago, was currently expanding its international activities with particular focus on Africa.
Gotsche said BASF understood the importance of engaging students in science at an early age to become the innovators and leaders of the future.
'"The BASF Science Academy aspired to develop the technology based workforce of the future by exposing students to advanced science, business applications and potential careers in chemistry.
'"Nigeria and specifically, Lagos State, had developed interest in science and technology, as well as industrial diversification.
"We will also like to help Nigeria with our chemical technologies and support the establishment of local manufacturing companies in the country."
He said to achieve the objective, the firm needed talents who were interested in science and technology to develop the next generation of leaders who would develop industries in Lagos State and Nigeria.
Mr Olufemi Odubiyi, the state's Commissioner for Science and Technology, said the MoU would ignite passion in STEM education in schools in the state.
"'The academy is very important because of the global trend in science, technology, engineering and mathematics education," Odubiyi added.