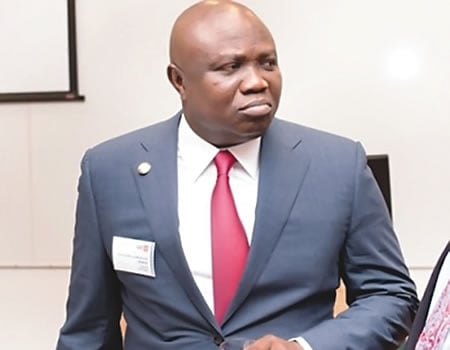 PRINCIPAL officiers of the 6th Children Parliament were yesterday sworn into office by the Lagos State Government under the aegis of the Ministry of Youth and Social Development (MYSD).
The new assembly members consisting of children leaders drawn from the local government council areas across the state were inaugurated into the legislative arm after a well supervised electoral proce and will be championing the cause of children during their tenure.
At the inauguration ceremony held at the Lagos State House of Assembly, Ikeja, the Honourable Commissioner for Youths and Social Development, Mrs Uzamat Akinbile-Yussuf charged the new parliamentaians to use their "voice for the voiceless children across the state".
She assured of the state government's willingness to dialogue with the Children Parliament as well as collectively participate in all matters that concern children in the state.
Speaking after the swearing in exercise, the new Speaker, Lagos State Children Parliament, Rt Hon Ikuyiminu Rapheal, said he will be working with the newly sworn-in members of the assembly to embark on campaigns and sensitization programmes to ensure that no child is deprived of his or her right to education, food and shelter.
"If every child is educated, I see nothing stopping us from attaining a brighter future," he stated.
Ikuyiminu emerged the Speaker of the House after securing 10 votes against Jeremiah Israel, Eleshinla Basirat and Eniola Balogun with 8, 4 and 2 votes respectively.
While Komolafe Taiwo (Female) emerged Deputy Speaker of the House after securing 19 votes to Bello Aminat with 3 votes and AKintunde Faidat with 2 votes, Adeleye Joseph emerged Leader of the House, securing 9 votes against other nominees Kolawole Eniola and Shehu Moshood who got 7 votes each.
Also the Chairman, Lagos State House of Assembly Committee on Youth, Sports and Social Development, Hon. Richard Adedamola Kasumu reiterated that "the children parliament was designed for aspiring future leaders in the inclusive governance for growth of youths and children in addition to advancing their political consciousness".
He advised the members of the parliament to embrace civic engagement and make academic success the top of their priority list.
The Children's Parliament was first inaugurated in 2005.