Lagos senatorial race and the ding-dong on APC platform
The battle for who represents Lagos State in the Senate from the three senatorial districts of the state has since commenced, especially within the ruling All Progressives Congress (APC), writes BOLA BADMUS.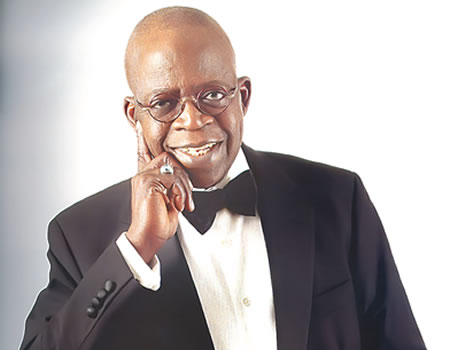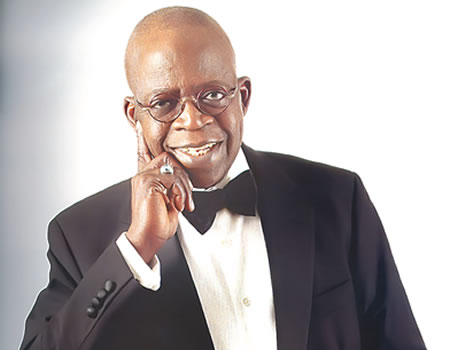 As Lagosians look ahead to 2019 when another round of elections would be holding across the country to vote in those that would be put in charge of the state, including the governor, senators, members of House of Representatives and the State House of Assembly, for the next four years, terminating in 2023, aspirants to these listed offices are already warming up and also their loyalists and supporters are equally doing everything to ensure that they don't take any chances.
In the last few days, Lagos State governor, Mr Akinwunmi Ambode, has continued to receive gale of endorsements from across the state from chapters of the party at the senatorial and local government levels. Last Friday, close to seven local government areas across the state, including Agege, where the Speaker, Honourable Mudashiru Ajayi Obasa, hails from; Ikosi-Ketu, Somolu, Oshodi, Apapa-Iganmu, among others all endorsed the governor for a Second Term in office.
The ruling All Progressives Congress (APC) platform is ever more prepared for the all-important race that is barely a year ahead. It is not about the governorship race alone, which no other aspirant has come out so far to challenge the incumbent, Governor  Ambode, on the same platform or even from the main opposition Peoples Democratic Party (PDP), which is currently at war as the camps of former Deputy National Charman of the party, Chief Olabode Ibiyinka George is at loggerheads with that of the sitting chairman of PDP in the state, Honourable Moshood Salvador, who the George camp is asking that he should resign having passed vote of no confidence in his leadership, the senatorial race is also getting more than a passing attention in APC.
From Lagos West is a report that about five gladiators are in the race already and they include: Senator Olamilekan Solomon aka Yayi, who is the incumbent; the former Minister of State for Defence, Senator Musiliu Obanikoro; Demola Seriki, who is also former Defence Minister; Mr Kayode Opeifa, former Commissioner for Transport special adviser under Babatunde Fashola, and finally Mrs Adejoke Oorelope Adefulire who was Fashola's deputy Governor.
For the Lagos East Senatorial District, which Senator Gbenga Ashafa is currently representing, the district looks quite calm, but notwithstanding, feelers indicate that Ashafa may have to contend with some other aspirants within the party, who are said to be waiting in the wing and would be ready to flag off their aspiration at the appropriate time, perhaps after they might have concluded with their ongoing consultations and secured a go-ahead.
It was gathered, for instance, that a very prominent member of Lagos State House of Assembly, Honourable Adebayo Osinowo aka Pepper, is said to be warming up to challenge Senator Ashafa, and that the senatorial ambition of Honourable Osinowo, who has been in the State House of Assembly since 1999, about one of the two longest-serving members in the House, is currently under wrap. A close source revealed that already Osinowo, who is a kingmaker in the House and was largely responsible for installing former Speaker, Adeyemi Ikuforiji and the sitting Speaker, Mudashiru Ajayi Obasa, is making some consultations with stakeholders in the state and particularly with the national Leader of the APC on his senatorial ambition, and would declare it publicly once Asiwaju Bola Ahmed Tinubu is able to give his nod.
Another aspirant, who is said to be warming up to challenge Ashafa, is one Olanrewaju Sanusi. Sanusi, it would be recalled, was an aspirant to the House of Representatives on the platform of APC in the last general elections, when he contested the party primaries against Honourable Babajimi Benson and lost. Findings show that the Imota-born politician is also warming up for the 2019 race, but is yet to declare his ambition publicly.
Regarding Lagos Central, it would appear that the chapter is a closed one as far as APC is concerned basically because a return ticket of the party has been offered to the incumbent, Senator Oluremi Tinubu, who is the wife of the APC National Leader, Asiwaju Tinubu. Leaders, elders and party faithful in Lagos Central were said to have been unanimous in their support for the woman politician for providing quality representation both at the National Assembly and in Lagos, where she has so far empowered her constituents far more than any of her colleagues.
But ahead of 2019 poll, political analysts are already seeing that Lagos West would become a real battleground of sort with all its intrigues, permutations and strategies that would be deplored by gladiators, their loyalists and supporters. Therefore, it is not going to be an easy ride for whoever is going to clinch the party ticket as indications to this are daily unfolding.
For instance, the Blue Roof, LTV premises, Agindingbi, Ikeja, where the "Stakeholders Endorsement Declaration," was recently organised by APC, Lagos West Senatorial District, under the leadership of Alhaji Rabiu Oluwa, became a political battleground for supporters of both Senator Olamilekan Solomon aka Yayi and Senator Musiliu Obanikoro, a former Peoples Democratic Party (PDP) chieftain, who formally crossed over to APC few months back.
At the occasion, which was attended by dignitaries and party leaders, including the state's deputy governor, Dr Idiat Adebule; Honourable Bisi Yusuf, who represented Speaker, Lagos State House of Assembly, Honourable Mudashiru Obasa; former deputy governor, Princess Sarah Sosan and Lagos APC Chairman, Chief Henry Ajomale, among others, it took the quick intervention of leaders and security operatives to avert what could have turned into a bloody encounter between the Senator Olamilekan and Senator Obanikoro's supporters and loyalists as they both clashed over political ambitions of their principals who were also in attendance.
The supporters and loyalists had stormed the venue, engaging in what could be termed as banner/poster war moving from one end of the venue to another to communicate their principals' senatorial ambition for 2019, in a more disturbing manner, to attract word of caution from organisers of the event. Many of the placards by the Yayi group carried the inscription "No vacancy exists in Lagos West," suggesting that Obanikoro should forget about contesting the seat to replace Senator Olamilekan, come 2019.
This is against the backdrop of realisation that Senator Olamilekan a.k.a Yayi had long shown and commenced the campaign to become next governor of Ogun State, under APC platform, with a view to take over power from the incumbent, Senator Ibikunle Amosun in 2019. Does this suggest that Solomon is no more interested in becoming next Ogun State governor, but the Lagos West Senatorial seat where he wants to return come 2019? And will Obanikoro, who must have seen initially that the coast was clear in Lagos West for him to decide to relocate there to pursue his ambition perhaps based on understanding, support and assurances he received from party leaders, that after all Senator Solomon has chosen to go for Ogun governorship race, drop his senatorial ambition? These are the posers that not a few political pundits are trying to seek answers to, with time anyway. Recall that Obanikoro became the senator representing Lagos Central between 2003 and 2007.
Already, it is said that youths in Ejigbo, Oshodi, among others have formed themselves into a campaign movement called, "The Patriots" in pursuit of Obanikoro's ambition, with the aim of canvassing votes and selling the former minister and former Nigerian Ambassador to Ghana, as a brand.
It is also this same Lagos West that is more than a home to the Osun State governor, Ogbeni Rauf Aregbesola, who is also said to be nursing his own senatorial ambition, ahead 2019, once he leaves office in the next few months. Should Aregbesola decide to join the race as being strongly speculated, the battle for who gets the party's ticket among the aspirants would become more than a child's play and indeed an acid test for the party itself, going by the fact that Alimosho, where Aregbesola holds forth, being the largest local governments in the state, was where Governor Akinwunmi Ambode had his list of appointees for local government totally rejected.