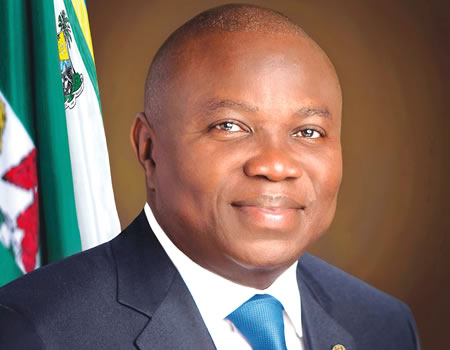 AN approval has been given to the Lagos State government to list its N6.911 billion Series 2 Tranche III: 15.60 per cent Fixed Rate Bond Due 2024 and Series 2 Tranche IV: 15.85 per cent Fixed Rate Bond Due 2027 on the Nigerian Stock Exchange (NSE).
According to data obtained from the local stock exchange, the approval was given to the state government for the listing on Wednesday.
The bonds are under the Lagos State government's N500 billion debt issuance programme.
The stockbroker for the exercise is Chapel Hill Denham Securities Limited, while Chapel Hill Advisory Partners Limited is the issuing house and financial adviser.
ALSO READ: Nigeria, South Africa in talks over Lagos bound weapons laden Russian ship

It was learnt that proceed from the bonds would be to execute some priority projects across the metropolis.
Some of the projects include the Pen-Cinema Agege fly-over, channelisation of water transport routes; construction of terminals; construction and completion of Freedom Road and Admiralty Way; construction of road networks in Epe and Lekki axis amongst others.
According to the Lagos State government, "The Aggregate Principal Amount and any coupon (accrued up to and unpaid (if any)) shall be amortised over the life of the Series I Bonds commencing after the third anniversary of issuance of the Series I Bonds in accordance with Schedule 4 hereof."