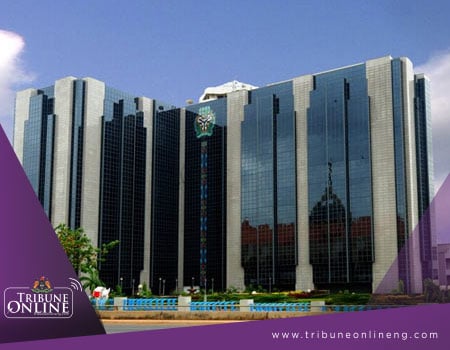 THE Central Bank of Nigeria (CBN), says that lack of sincerity of purpose is hindering the growth of cooperative organisations in the country.
Mr Nuhu Muazu, the Head, Financial Development Department of CBN, FCT chapter, said this at a seminar organised by the Cooperative Financing Agency of Nigeria (CFAN) in Abuja.
The seminar was organised to herald the 2018 United Nations International Day of Cooperatives scheduled to hold on July 7.
Muazu urged cooperative members and stakeholders to deliberate on ways of ensuring the attitude of insincerity and ingenuity was curbed to ensure the growth of cooperative organisations.
"What is killing cooperatives in Nigeria is lack of sincerity of purpose, many people rush to form cooperatives when they hear that the Federal Government is giving out intervention funds.
"People come up with lots of motives that are not genuine and at the end of the day, the cooperative will die.
"I hope we will learn from this gathering and that kind of attitude will change. I am appealing that we should ensure sincerity and be genuine in our endeavours,'' Muazu said.
Also speaking, Mr George Ogudu of the Financial Inclusion Secretariat of CBN, said it was collaborating with CFAN to reach out to more people at the grassroots.
According to Ogudu, financial inclusion is a way to capture people in the rural area who have no formal access to finance and a way of reducing the poverty level in Nigeria.
He said the bank chose to partner with CFAN because it had members in all the " nooks and crannies'' of the country.
"We are doing much to reach this person at the grass root through our digital finance, mobile money operations and now agent banking.
"Jointly, we should be able to reach more people in the rural areas, be able to reach the poor and ensure economic growth''.
Ogudu said the CBN had a lot of interventions that would help the poor come up to a level where they would be able to live better lives.
He said the only way cooperatives could key into these interventions was for them to key into CFAN which was a known and registered body for the cooperatives.
"If they are not registered, we will not work with them, so CFAN is a very good body for them to come and register with and enjoy the interventions.''
The Executive Secretary of CFAN, Mr Emmanuel Atama urged partners and stakeholders at the event to deliberate on ways of moving the organisation forward.
Atama said the apex cooperative body, going forward would ensure it empowered its members in the real sense.
"Saturday is our international cooperative day, we will be joining our counterparts across the world to mark this important day.
"But today, we have chosen to meet with our partners the CBN, the International Finance Cooperation, Sweet Mama Farm ltd., and Abegyi Housing Cooperative, among others to deliberate on the way forward.
"We have designed products that cut across several sectors and we are here to rub minds with the apex bank so that we can have a direction on financing the value chain.
"After this programme, we will talk to our teaming members about how we have spent the last one year that dwelt so much on financial inclusion.
"And also, how we are going into the New Year on sustainable consumption and production of goods and services as handed to us by the United Nations through the International Cooperative Alliance.
ALSO READ: SEC takes financial inclusion campaign to grassroots
"I urge your cooperation to pay attention so that we can have a successful deliberation today,'' Atama said.
Mr Auta Emmanuel, the President, Abegyi Housing Cooperative, said the organisation would partner with CFAN to ensure available and affordable houses to people at the grass root.
Auta said:"we will draft a cooperative system where co-operators will use their dividend to pay for their houses and as many that are willing to key in should be able to have their own house.
"Through the cooperative body, we should be able to deliver not less than 150,000 houses in six years; and this project will help provide jobs to the cooperative members.''
In her remarks, the Chief Executive Officer, Sweet Mama Farms Ltd., Boma Odunuga, said the organisation was partnering with CFAN to ensure food availability to all.
"Everyone needs food and we all know that there is a problem of feeding in Nigeria, the level of poverty is high in the country.
"So working with CFAN, we have devised a programme wherein people, so long as you are registered with CFAN can get access to food on 90 days revolving credit basis.
"The first phase is about 10,000 households and we are looking to increase by 20 or 30 per cent but the idea is to get to everybody,'' she said.