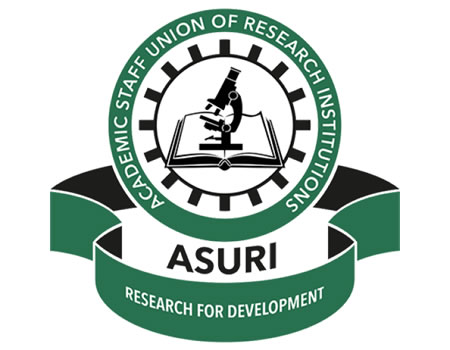 Workers, under the auspices of Academic Staff Union of Research Institutions (ASURI), has decried non-budgetary allocation to research and development, in all research institutions in Nigeria.
To this end, ASURI has threatened to embark on a nationwide strike, unless the government ensures budgetary allocations to researchers, across all the research institutions in the country.
The workers, who gathered at the Unity Fountain, Abuja regretted that over the years, there was no provision of budget line for research in the approved Budget of Research and Development Institutions in the country.
Already, ASURI had written to President Muhammadu Buhari, to intimate him with this "unfortunate development," and many challenges facing research institutions; while it also called for immediate intervention of the President.
The letter, dated October 12, and signed by the Secretary-General of ASURI, Dr Theophilus Ndubuaku, said: "The fact that there is no budget line for research and development in the budget of research and development institutions is an indication that the government functionaries do not appreciate that no country develops without research and development.
"There are budget lines for capital, personnel emolument etc but not research. Research managers are usually handicapped and cannot easily veer votes. Since research depends on the crumbs, researchers are left with no choice than to fund their research projects from their meagre salary."
Dr Ndubuaku, who addressed journalists during the protest in Abuja yesterday, explained: "What happens is that the average researcher has to source for the fund to carry out his research. He has to buy his own laptop, his internet facility, buy his own generator because most research institutes don't have electricity."
ASURI warned the government of the consequences of continuous neglect of research institutes; and also the non-completion of the National Library.
It stated that the state of the National Library is appalling, adding that the current building housing the National Library is not only rented but dilapidating and does not even contain millions of the collection acquired over the last six decades.
Dr Ndubuaku wondered why after over 10 years, since the contract for the building of the permanent National Library commenced, the structure is yet to be completed.
He regretted that the government does not give priority to the importance of library and research in the national development process.
He, therefore, charged the Federal Government to include library development among topmost priority and evolves strategies and modalities that will see to an accelerated completion of the National library building before the end of this administration.