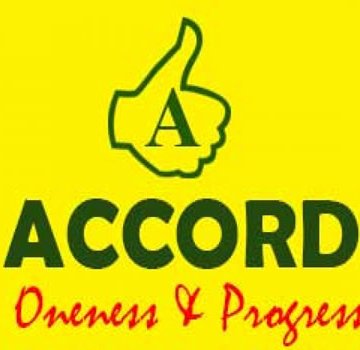 ACCORD party in Kwara State has elected a brother to the late federal lawmaker in the State, Prince Ayorinde Adedoyin, as its governorship candidate for the 2019 general elections.
Prince Adedoyin is a brother to the late federal lawmaker representing Isin/Irepodun/Ekiti/Oke Ero federal constituency of Kwara state, Hon. Funke Adedoyin, who died on September 28, 2018.
The Accord party flagbearer, who emerged through consensus arrangement, enjoined people of the State, in his acceptance speech, to partner with him to restore the glory of Kwara State.
Ayorinde, who said that his vision as a Governor is that of partnership and cooperation, promised to work with elected representatives, "public servants, business owners, young people, civil society and various communities, to support the continued development of a viable, successful and a sustainable Kwara State."
The Accord party governorship candidate, however, said that he recognised that he has a lot to learn, adding that, "As a priority, I need to get to know more about diverse people in Kwara State to find out what they aspire and what causes their concern."
ALSO READ: Secret deals that turned Skye Bank from buyer of bridge bank to a 'bridge'
"It is with the utmost sense of honour and responsibility that I am today humbled that you have placed your trust and faith in me.
"This is more than a political campaign; it is a call to restore the greater glory of Kwara. Give me your help, not to win votes alone, but to win in this crusade to restore Kwara to its own people, the Kwarans," he said.
"Our State has lived through a time of hardship, It is now a time for healing. We want to have faith again. We want a new Kwara that you and I can be proud of."
"Today our concern must be with that future. For the world is changing, The old era is ending. A new Dawn has begun."
"My fellow Kwarans, I stand today in fulfilment of the mandate handed over to me with one voice that Kwarans have chosen a new dawn over an uncertain continuity."