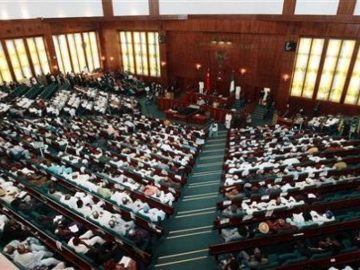 THE Kogi State house of assembly has summoned the state finance commissioner, the acting Head of Service and the accountant general over the protracted staff verification exercise embarked upon by government since 2016.
The assembly also the state summoned Chairman, State Universal Basic Education Board (SUBEB) to appear and explain the issue of the lingering screening exercise of workers.
This is just as the assembly directed the state ministry of health to investigate the root cause of the killer disease outbreak in Yagba West Local Government to prevent its spread to other parts.
At the plenary of the house on Tuesday, the member representing Ankpa state constituency 1, Ahmed Mohammed, moved the motion that the people appear at the house on Thursday (Tomorrow).
He said the appearance of the officials was long overdue, adding that such move would enable the people of the state to be informed.
Seconding the motion, Bello Hassan, from Ajaokuta state constituency, maintained that it was pertinent for the course of good administration of the state
In his rulings, speaker, Mathew Kolawole, while sustaining the motion, drew the attention of the lawmakers on a publication credited to an online media that the house has stopped the invitation of officials.
However, in a motion moved by the member representing Yagba west constituency, Oluwatoyin Lawal, he prayed the government to find a lasting solution to the outbreak of the strange disease in the state.
Lawal said it was worrisome that the nature of the disease was yet to be ascertained.
Seconding the motion, Friday Ali, from Ofu state constituency, said the State Government needed to act decisively to stop the spread of the disease.
Members while supporting the motion said needed to attend to the issues of its people not only in the urban areas but also the rural areas.
The Speaker in his ruling urged the state government to immediately post some newly recruited health personnel's to the Isanlu Esa cottage hospital.
He also directed the house committee on health to carryout immediate investigation into the cause of the disease outbreak.