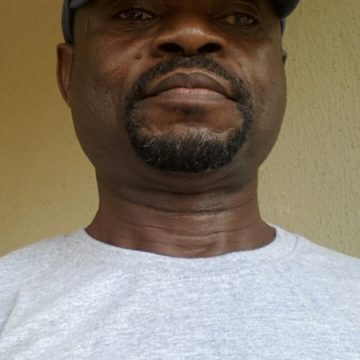 KIDNAPPED lecturer of the Delta State University (DELSU), Abraka, Dr Boniface Anyanwu, has been rescued from his kidnappers' den.
Reports gathered by Tribune Online revealed that Mr Nnamdi Nwachukwu, son of Professor Augustine Nwachukwu who was also kidnapped along with Dr Anyanwu was also rescued.
The duo, it was gathered, were sighted in chains at about 3:00 p.m Monday by a local hunter in a thick forest around Obiaruku.
The yet-to-be-identified hunter was said to have raised the alarm and sought the help of members of the vigilance group in the area who eventually rescued the victims.
Dr Anyanwu of the Department of Theatre Arts and Mr Nwachukwu were abducted at 2:00 a.m last Saturday and forced into the booth of the former's Toyota Camry car and disappeared.
Besides making away with two laptops, phones, money and other valuables, the hoodlums, 24 hours later, opened contact with the wife of Dr Anyanwu, demanding N10 million ransom for each of the abductees.
Dr Anyanwu was said to be asthmatic and there were fears over his health status as he was kidnapped without allowing him to take his medication with him.
A colleague of Dr Anyanwu, Professor Elo Ibagere expressed grave fears over the health status of Dr Anyanwu, whom he said, was asthmatic.
"Anyanwu is asthmatic. We don't know the state of his health now. He was taken away without his medication," he lamented.
Prof. Ibagere had described the mood of the family of the abducted victims as apprehensive.
"The children of Dr Anyanwu are still scared. They're still young. But they're stable. His wife is also stable. No apprehension about her condition," the don disclosed.
He, however, stated that family members and close associates of the victims were waiting for the final negotiation with the kidnappers, whom he said were in touch with the victim's wife.
Meanwhile, the chairman of the Academic Staff Union of Universities (ASUU), DELSU chapter, Professor Abel Diakparomre, at a press conference on Monday, confirmed the kidnap but called on the hoodlums to release the victims unconditionally.
"It's true. He was kidnapped alongside Professor Nwachukwu's son and they're demanding N10m on each of them.
"We thought the era of kidnapping DELSU lecturers was over.
"We call on the state government to mobilize security for the rescue of the victims unconditionally.
"We're lecturers, we don't have money than our salaries. We don't know why they target us. We're worried the whole place is looking so insecure. The government should help us," the ASUU boss pleaded.
Police Public Relations Office, Delta State Police Command, DSP Andrew Aniamaka, in a telephone chat Tuesday, confirmed the rescue of the duo and have been handed over to their families.
He added that efforts were being made to smoke out and arrest the hoodlums who perpetrated the heinous crime.