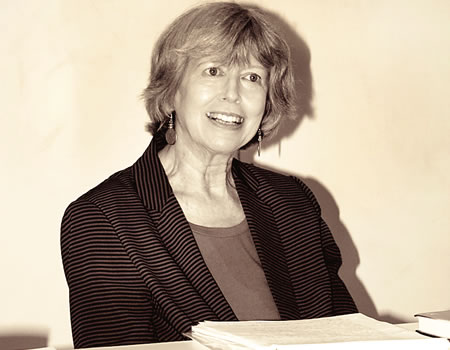 Professor Karin Barber, British national, remains one of the most verdant voices on the rich aspects of the Yoruba language, culture, religion and worldview. Her research interests and works, which spanned decades, speak of her undying affection and affinity with Yoruba cosmology, making her one of the leading anthropologists of repute as far as the Yoruba language and its dynamics are concerned. KEHINDE OYETIMI writes about the immense contributions of this 68-year-old British scholar who not only found a home in Nigeria's South-West but a devotion that is fascinating.
One of the most significant foreign contributors to the study, documentation and dissemination of compelling parts of Yoruba language, culture and episteme is Karen Judith Barber. Barber's attraction to aspects of Yoruba language and the dynamics of its culture grew through the years, culminating in her celebration as one of the vigorous voices championing the rich signifiers of the Yoruba language, literature and culture.
Eventually appointed a Professor of African Cultural Anthropology in 1999, Barber's scholarly experimentation and influence in Yoruba literary scholarship started after she changed her research focus, pinpointing her interest in social anthropology at the University College London. Here, she completed a graduate diploma. After her diploma, Barber decided to go to the University of Ife, now known as the Obafemi Awolowo University, here in Nigeria. The depth of scholarship and the significance of Barber's research endeared her to many teachers, students and enthusiasts of Yoruba culture, language and literature. For her Doctor of Philosophy (PhD) degree, Barber prioritised the role of oral poetic performance in everyday life in Okuku, Osun State. For her, exploring the intrinsic underbellies of the Yoruba language could only open a vista of allure which the Western world may not really understand. Uniquely, Barber refused to recognise that there could be barriers whether created or imagined.
Barber was born on July 2, 1949 to Charles and Barbara Barber. She had her early education at Lawnswood High School, Leeds. After which she attended the Girton College, Cambridge where she studied English and graduated with a First Class Bachelor of Arts. Her academic career has spanned many years of rigour and the fruits of which have become quite beneficial for interdisciplinary engagements. Given her fascinating research interests, Barber became a lecturer at the Obafemi Awolowo University, particularly at the Department of African Languages and Literature. Quite instructive to note is the fact that Barber had taken not just a research interest in Yoruba language but assimilated both the language and culture. She began to employ the language as medium of tutelage. This was between 1977 and 1984. After 1984, Barber returned to the United Kingdom where she worked at the Centre of West African Studies, University of Birmingham. This she did between 1985 and 1999 before her appointment as Professor of African Cultural Anthropology.
Aside her academic engagements, Barber accepted visiting appointments. These included her time as Preceptor of the Institute of Advanced Study and Research in the African Humanities at Northwestern University in Ilinois, United States of America. She was also Mellon Foundation Distinguished Visiting Scholar at the University of Witwatersrand, South Africa. She rose to become the Vice President of the British Academy which represents the United Kingdom's academy for the social sciences and the humanities.
Part of the glowing recognitions of Karin Barber's work and contribution to knowledge, particularly in Yoruba and African studies, was her appointment as a Commander of the Order of the British Empire. The Royal Anthropological Institute equally awarded her, in 1991, the "Amaury Talbot Prize for African Anthropology. She also got the Melville J. Herskovits Award. This was given by the African Studies Association. Also the Media Ecology Association recognised her work and bestowed her the Susanne K. Langer Award for Outstanding Scholarship in the Ecology of Symbolic Form.
All these and many others came on the heels of quite seminal works of Barber. These works are largely centred on Yoruba culture, language, literature, civilisation and aesthetics. Some of them include Yorùbá Dùn ún So: a beginners› course in Yorùbá (1985); I Could Speak until Tomorrow: Oriki, Women, and the Past in a Yoruba Town (1991); The Generation of Plays: Yoruba Popular Life in Theater (2000); Africa's hidden histories: everyday literacy and making the self (2006); The Anthropology of Texts, Persons and Publics: Oral and Written Culture in Africa and Beyond (2007); Print culture and the first Yoruba novel: I.B. Thomas's 'Life story of me, Sẹgilọla' and other texts (2012). Going beyond this, Barber equally took interest in comparative interrogations of "popular culture across sub-Saharan Africa."
Oral literature and its varied shades of manifestation represent the huge preserve of any people or any moment in their ethos. Finding a rich blend of orality, civilisation and development of the Yoruba people constituted the research interest of Barber. For many enthusiasts of Yoruba language, literature, religion and culture, the contributions of Karin Barber in the study of the people's cosmology cannot be overemphasised. For Jude Nwabuokei of the postgraduate school of the Institute of African Studies, University of Ibadan, "Karin Barber's study about the richness of the Yoruba language remains one of her unparalleled contributions to African Studies as a whole. It is not only deep but calls our attention to the fact that we must come to the realisation that there are many un-researched aspects of our literature, language and religion. We must take this seriously and ensure that we do all we can to continue the interrogation."
During one of the interactions of the former governor of Osun State, Prince Olagunsoye Oyinlola's with Barber, he found the depth of Barber's commitment to the use of the Yoruba language. Oyinlola was at Buckingham University to read law in 2000 and he wrote a letter in English Language to Barber, informing her that he was Oba Moses Oyinlola's son and was in the United Kingdom. Oyinlola said he was embarrassed and surprised when Barber replied in impeccable Yoruba language.
She was last in Nigeria between August 23 and August 26, 2010, at the Conference of Black Nationalities, in Osogbo, under the auspices of the Center for Black Culture and International Understanding. At the event, Barber said she saw tourism as a great revenue earner. Culture, she noted, is inseparable from language and averred that everything is mediated through language. "When language is lost, a whole culture is lost. Learning another language brings immense pleasure. Technology can be employed in language retrieval," she said.
Speaking on her findings about the place of the Yoruba pantheon in relation to the Yoruba community, Barber says that "Yoruba traditional thought an orisa's power and splendour depend on its having numerous attentive (and wealthy) devotees to glorify its name. An orisa without devotees fades into insignificance as far as the human community is concerned. The devotee can choose, within limits, which orisa she will devote herself to If her original orisa fails to give her what she desires-a child, success in trading, recovery from a protracted illness-she may approach other orisa until she finds one that responds to her request."
Barber's major place of research interest was Okuku, an important town in Osun State. According to her, "Yoruba political structures are well known to be of great diversity, and no attempt is being made to generalise the conclusions. However, it is evident that the fundamental political structure of Okuku is similar to that of other Oyo-area towns, though much simpler than that of the big ones. The description of traditional institutions as they have survived to the present day is filled out with oral accounts of them as they were in the nineteenth century. There is not enough evidence to show whether or not they were very different before this period: it seems likely, however, that the turmoil of the nineteenth-century wars heightened characteristics of flexibility and openness which were already present."
To say Karin Barber contributed to the global appreciation of the Yoruba language is to affirm the obvious. She collapsed walls in bringing out some of the unique richness of Yoruba life, language and lore.