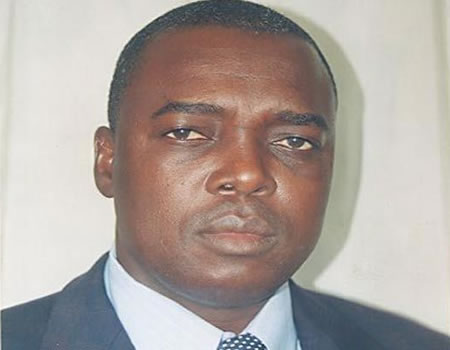 The Economic and Financial Crimes Commission on Tuesday brought before an Igbosere High Court in Lagis charges bordering on unlawful enrichment against a Federal High Court Judge, Justice Hyeladzira Nganjiwa.
The EFCC stated that the charges against Justice Nganjiwa bordered on unlawful enrichment to the tune of $260,000 and N8.7 million (approximately N81.7 million). 
Though the embattled Judge was absent in court and his counsel, Robert Clarke SAN told the court that his client could not get a flight from Bayelsa to Lagos.
"Today's absence is not deliberate, this is a sitting judge of a federal high court, he called me and said that he could not get a flight to Lagos," Clarke said.
However, Clarke made a preliminary objection, saying, that the court does not have jurisdiction to hear and determine the case.
He said that his objection was brought pursuant to Section 6 (6) (a) of the 1999 Constitution.
Clarke said that the defendant is a sitting judicial officer as defined in the constitution, therefore only subject to the discipline of the National Judicial Council (NJC).
He said that any misconduct of a judicial officer should in the first instance be looked into by the NJC, therefore, this case should be dismissed and due process followed.
"The prosecutor instituted a criminal charge against the defendant while occupying a judicial office.
"The prosector is EFCC for Attorney General of Lagos State, who are both members of the executive arms of government.
"The 1999 constitution of Nigeria as amended has ensured separation of powers within the arms of the government and provided for discipline of erring judicial officers.
"The information filed offends the provisions of Section 158 (1) and Paragraph 21 of the third sechedule of the constitution which established judicial precedents and authorities.
"This honourable court lacks the jusridiction to try the defendant on the basis of the offences contained in the information," Clarke said.
However, the EFCC Prosecutor, Mr Rotimi Oyedepo, urged the court to dismiss the preliminary objection.
He argued among other things that the application by the defense asking the court to immune the defendant from prosecution because he is a sitting judge.
---
---