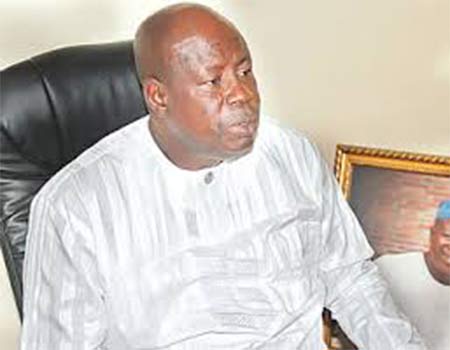 National Union of Road Transport Workers South West chairman, Alhaji Taofeek Oyerinde, popularly known as Fele is dead.
YOU MAY ALSO LIKE THESE:
More facts have emerged on the role played by the sacked Director-General, Department of State Services (DSS), Mr Lawal Daura, on the botched attempt to forcefully effect leadership change in the National Assembly and how the plan was hatched…READ MORE
"I have a message for my country and I want you to pray with me. After the message, you join me in prayers. This is the third time I am having this message.
Now I am going to say it the third time. The president's heart is like a stream of water in the hands of God. The leader's heart is like a stream of water in the…READ MORE
---
THE federal government has assured Nigeria Labour Congress and entire labour workforce that the new national minimum wage will commence, latest by end of September 2018. The Minister of Labour and Employment, Senator Chris Ngige, declared on Monday that the federal government would announce the new minimum…READ MORE
---
The leadership of the Redeemed Christian Church of God (RCCG), led by its General Overseer Worldwide, Pastor Enoch Adeboye, have elevated and ordained 1,603 persons including his son,  Pastor Leke Adeboye to the position of full pastors, as well as decorated 50 persons as honorary elders…
READ MORE
I am a 16-year-old lady. I am not married and I am not a virgin. My breasts have fallen. Kindly let me know what to make them go up again. Women generally dread sagging breasts especially, when they are young because firm and perky breasts are good for their posture and self-image…READ MORE
---
THERE are multiple factors that cause teeth to become dull and lose their bright sparkle. Certain foods can stain your enamel (the outermost layer of your teeth)…READ MORE
More reactions have followed Tuesday's invasion of National Assembly by security operatives as the All Progressives Congress (APC) has fingered Senate President, Bukola Saraki over sinister plot to foment…READ MORE