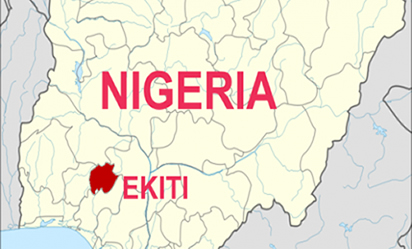 A member of Ekiti State House of Assembly, Mr Michael Adedeji, who was shot in the head, days ago, is dead.
Adedeji was shot by yet to be identified gunmen on Friday morning, as he was said to be travelling to Akure, the Ondo State capital.
The lawmaker representing EkitiSouth West constituency II in the House of Assembly was said to have died at the hospital, where he was receiving treatment.
ALSO READ: Restructuring: Atiku knocks Osinbajo
Sources at the House of Assembly said it was not officially revealed yet but "we can confirm that Honourable Adedeji has died at the Federal Teaching Hospital, Ido Ekiti (FETHI) where he has been rushed to when he incident occurred."