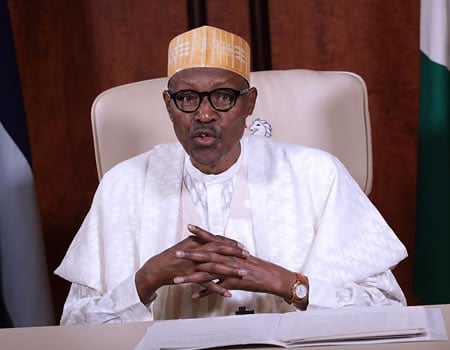 AGAINST the backdrop of confusion created by the declaration of May Day as the new Democracy Day by President Muhammadu Buhari, the Presidency on Friday clarified that the date is not a public holiday.
The president had shifted the day from May 29, when it had been observed since 1999, to June 12 in honour of Chief Moshood Abiola, the presumed winner of the 1993 presidential election.
In a tweet on the Presidency twitter handle, @AsoRock, on Friday, it acknowledged that there had been inquiries as to whether June 12 had been declared a public holiday.
The tweet said that was not the case.
It said: "There have been questions regarding whether or not there will be a FEDERAL public holiday on June 12, 2018.
"The answer is NO.
"Presidential Order says June 12 'in FUTURE YEARS' will replace May 29th as a National Public Holiday in celebration of Nigeria Democracy Day."