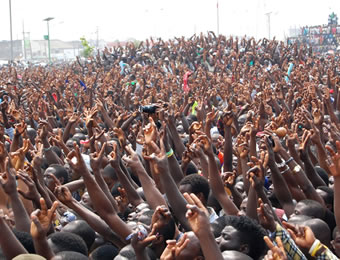 THE Director-General of the Industrial Training Fund (ITF), Mr Joseph N. Ari, 
on Wednesday
 in Osogbo, Osun State capital said no fewer than 11,100 young Nigerians have been trained and equipped nationwide with working tools by the organisation under the National Industrial Skills Development Programme (NISDP).
He maintained that the development was parts of "ITF contribution to the federal government's policy of job and wealth creation, including poverty reduction by equipping as many youths as possible with skills for employability and entrepreneurship".
Ari, who spoke during the presentation ceremony of start-up packs to 300 beneficiaries of NISDP in Osun said Nigerians must strive to acquire hands-on skills, which he described as universal currency of the 21st century, stressing that "the trainees we are graduating today were trained for three months in tailoring and fashion design, welding and fabrication and plumbing and pipe-fitting".
According to the ITF boss, "the selection process for beneficiaries across all the local government was thorough and meticulous based on potential value added to the individual trainees and to the growth and development of Nigerian economy".
While explaining that the closing ceremony of NISDP and presentation of working tools to beneficiaries were staggered to hold in designated states in Nigeria, Ari posited that "since we commenced implementation of the programme, we have taken a step further from merely training and equipping the youth with knowledge and skills, to providing them with start-up packs to enable them to set up their businesses and hit the ground running".
"The decision to provide the packs was informed by our tracking and monitoring of trainees of earlier phases, which revealed that were supported with start-up packs, 90% of the trainees went on to be successful entrepreneurs or even employers od labour. Conversely, where they were not, they were not as successful", he remarked.
Continuing, Ari averred that "the start-up packs that are being distributed today should be viewed as our practical example and message to stakeholders, especially State Governors and other members of Organised Private Sector (OPS) that training without corresponding support will not lead to expected outcomes".
In his remark, Osun State governor, Mr Rauf Aregbesola, who emphasised that the future of our nation depends on the youth underscored the need for Nigerians to embrace productivity, adding that "no society survive on dependence. Any unearned income is a rent and it is a curse."
Describing work as "an engagement that enriches self and the society, the governor expressed the readiness of the state government to collaborate with the ITF in monitoring the beneficiaries, just as he tasked them not to succumb to any urge of selling their working tools.