Is contraceptive curbing sexual desire in women?
Sexual desire in a woman is more than just an issue of low libido or sex drive. Contrary to popular belief, experts, in this report by SADE OGUNTOLA, say poor sex drive has nothing to do with contraception.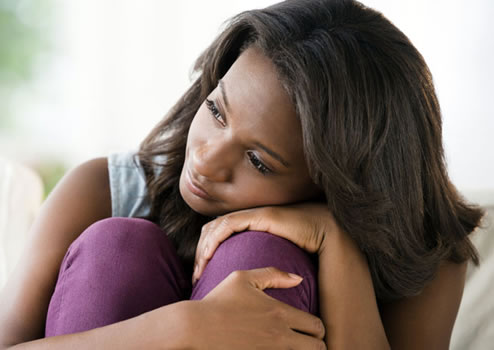 Mrs Bimbo Adewale, 44, remembers first becoming frustrated by her lack of libido around age 30, not long after she had her second baby. At first, she thought it was the decline in libido many people temporarily experience after giving birth due to factors like hormonal changes and stress.
Patience Bako, 41, says her low sex drive has seriously strained her relationship with her generally high-libido husband of 20 years. She was diagnosed to have endometriosis.
That lack of interest in sex makes Pat feel inadequate outside her marriage too. It's contributed to depression and anxiety and made her feel isolated.
For Veronica Hammad, 27, the noticeable decrease in her desire for sex came as a total shock. She had just turned 24 and was in a loving, previously sexually-fulfilling relationship.
Veronica noticed that her lack of libido coincided with her starting the combination birth control pill, which contains estrogen and progestin. The most frustrating thing for Veronica was the total mismatch between her actual sex drive and her desire to have a sex drive.
Sexual problems can have a negative impact on both quality of life and emotional well-being, regardless of age. Female sexual dysfunction (FSD) takes different forms, including lack of sexual desire, impaired arousal, and inability to achieve orgasm or pain with sexual activity. But, the most common complaint appeared to be low sexual desire.
Women tend to be aware that poor sexual function is often influenced by various factors such as stress, issues relating to prior physical or sexual abuse, medications and relationship conflicts.
Sex drive and sexual pleasure are impacted by physiology, psychology, societal expectations, and the interactions between these domains.
Nowadays, hundreds of millions of women, particularly young women at the beginning of their sexual lives regularly use hormonal contraception for many years. It assures freedom from reproductive worries of unintended pregnancy.
Today, hormonal contraception is, in general, an affordable, reversible, and highly effective form of family planning, available with different components (various progestin and/or oestrogens), and with different routes of administration.
But a common belief about hormonal birth control is that it lowers a person's sex drive by lowering their level of testosterone, or because it makes the body think that it's pregnant.
While low libido is sometimes listed as a possible side effect of hormonal contraceptives, the link between the two is not well understood.
So far, a lot of research into sex and available contraceptives are not in agreement that a person's sex life may be negatively affected. In fact, some researchers suggested that its effect may vary from one birth control option to another.
Interestingly, at a media training by the Breakthrough ACTION-Nigeria (BA-N) on Thematic and Technical Workshop at Uyo, BA-N's Assistant State Coordinator, Family Planning, Akwa Ibom, Mrs Pascaline David-Edim said it was common to hear women say hormonal contraceptives lower sexual libido.
According to Mrs David-Edim, this is expressed out of fear by some people as well as clear understandings of the workings of hormonal contraceptives and the workings of a female body.
Howbeit, "psychologically contraceptives should improve libido, a woman who is afraid to have sex because of pregnancy is likely to be more confident and less afraid to engage in sexual activity with her husband using contraception," said Professor Oladapo Olayemi, a consultant Obstetrics and Gynaecologist, University College Hospital (UCH), Ibadan, Oyo state.
Professor Olayemi, however, declared that it is possible for some women to react to hormonal contraceptives, especially the progestin containing types, and as such experience some reduction in their libido.
He added, "it is not a very common thing to have women experience some reduction in their libido due to these hormonal contraceptives. I am sure that this is less one per cent of women who has a normal libido before. For those who do not have normal libido, it may not be difficult to link it with the contraception but something that already preexisted."
Professor Olayemi said it is yet to be fully proven conclusively that contraception, or what many refer to generally as family planning can reduce a woman's sexual desire and libido.
He declared, "I have not come across any research that shows conclusively that contraception can reduce a woman's sexual desire and libido. Women should not use that as a basis for rejecting family planning.
"It is a myth that contraception causes infertility; there are many things that people say about contraceptive methods, but 90 per cent of them are not true."
In 2016, a review of relevant studies suggests that oral contraception decreased sexual desire and libido in women of reproductive age. This risk is increased if oral contraception is used in adolescents and the duration of oral contraception use is at least two years.
In addition, the result of a 2010 study in female German medical students published in The Journal of Sexual Medicine also said that women taking non-oral and oral hormonal contraceptives were at highest risk of female sexual dysfunction.
This study included 1,086 women (roughly 2.5 per cent of the overall female medical student population in Germany) that had completed questionnaires designed to identify problems with sexual function, as well as other lifestyle factors including the desire for children, pregnancy and whether they were smokers.
Students who used hormonal contraception had the lowest overall sexual function scores, and they had lower scores on desire and arousal compared with those not using any birth control or those using non-hormonal methods.
The highest scores were among users of non-hormonal contraceptives. The lowest was among those using non-oral hormonal contraceptives like injected formulas or birth control patches.
They said 32.4 per cent were considered at risk for FSD: 5.8 per cent at high risk for hypoactive sexual desire disorder, one per cent for arousal disorder, 1.2 per cent for decreased lubrication, 8.7 per cent for orgasm disorder, 2.6 per cent for satisfaction problems, and 1.1 per cent for pain.
What's more, in 2019, a study released by the Aga Khan University Hospital Nairobi (AKUHN) reported that the women most affected by reduced sex drive are those using implants, followed by those on the pill.
The study said up to 63 per cent of women using implants had a low sexual function, while among those on the pill, 57 per cent were affected.
Overall, the study, published in the current issue of the African Journal of Primary Health Care & Family Medicine, reported that almost a third of 566 participating women had a low sexual function, or female sexual dysfunction (FSD).
The prevalence of FSD in the women using hormonal contraception was 51.5 per cent, compared to 29.6 per cent among those using non-hormonal contraception like condoms.
A majority of the participants in the study aged between 18 and 49 who attended the AKUHN clinics, had high education levels, financial security, health insurance and most were employed – factors thought to favour positive sex function.
Presently, neither the World Health Organisation (WHO) nor the United States' Centres for Disease Control and Prevention mentioned the possible effects the combined pill may have on sexuality in existing guidelines, although some studies suggested a link, particularly for women on older-generation oral contraceptives.
When making decisions about birth control, it's important to think through what factors are important for a good sexual experience and which are less important. Each form of birth control has its side effects and these are things to keep in mind when considering the method to adopt.