IPMAN threatens shutdown of filling stations over incessant killings, kidnap in Oyo
• Orders closure of all filling stations in Ibarapa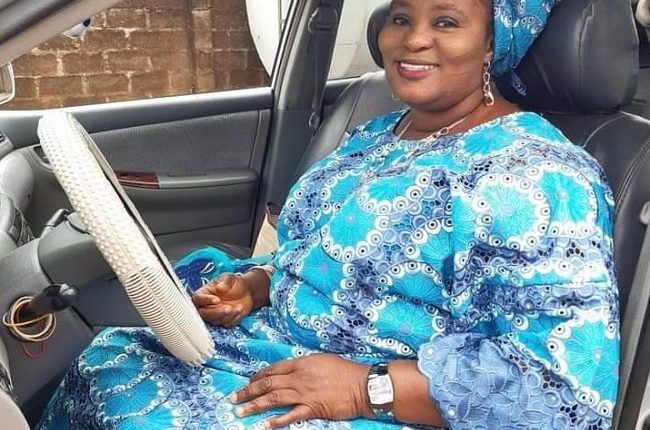 FOLLOWING the killing of owner of Subawah petroleum, Mrs Sherifat Adisa, the Independent Petroleum Marketers Association of Nigeria (IPMAN), Ibadan depot, has threatened a shutdown of all filling stations in Oyo State.
In the meantime, however, the chairman, Ibadan Depot, Alhaji Bukola Mutiu, said all filling stations in Ibarapa zone of the state had been ordered shut.
Mutiu, in a statement issued on Sunday, said the closure of all filling stations in Ibarapa was a warning to the Oyo State government to urgently arrest the growing trend of killings and kidnap of petroleum dealers in the state.
Describing the killing of Mrs Serifat Adisa as one too many, IPMAN warned that except the trend is arrested, all filling stations in the state would be shut down.
Bukola said: "This killing and kidnapping has become so rampant as series of cases have been coming up recently.
"Last night (Saturday), one of us, Alhaja Sherifat Adisa, who was the owner of Subawah petroleum, was kidnapped at about 7:30 p.m. from her office and two people were also killed in her station. Her corpse was found at about 11:00
p.m. close to her station.
"However, the IPMAN has decided to close down all petrol stations in Ibarapa till something is done by the government to protect them and if something is not done, the shutdown of all petrol stations will be extended to Oyo State as a whole."
Gunmen kill petrol station owner, abduct medical doctor in Ibarapa
Gunmen had abducted and later killed Alhaja Adisa, the Chief Executive Officer of Subawa Petroleum in Igbo-Ora, in Ibarapa Central Local Government Area of Oyo State, just as they also abducted a medical doctor at his hospital in Tapa community in Ibarapa North Local Government Area.
The abducted medical doctor, identified as Dr John Kayode Akindele, was taken from his apartment at the hospital,
Funmilayo Healthcare Centre, at about 11:00 p.m., few hours after Alhaja Adisa was abducted and killed.
It could, however, not be ascertained if it was the same gang that carried out both operations, but it was gathered that the corpse of the deceased had been taken to Imeko in Ogun State for burial.
We've handed over 5 suspects to Operation Burst — Amotekun
Speaking on the incidents, the coordinator of Amotekun in Ibarapa North, Mr Oyediji Akinloye, said he was called at about 7:00 p.m, on Saturday that Alhaja Adisa had been kidnapped.
Mr Akinloye said operatives of Amotekun in Ibarapa North and Ibarapa Central quickly mobilised to the scene and after a thorough search, they discovered the body of Alhaja Adisa.
He said workers at the petrol station claimed those who carried out the operation looked like herdsmen.
"After discovering the corpse, we then continued to search for the suspects, and we were able to arrest five; one of them had bloodstains on his hand and we handed them over to Operation Burst personnel. We gathered they snatched a
bag containing money from the woman.
"We arrested the suspects in a hotel and they were dirty as they had just moved through the bush; when we investigated them, two came from Abeokuta, one from Wasinmi in Iseyin and the remaining two from Atokun, a very far village in
Ibarapa. We suspect they decided to kill the businesswoman because they sensed we were on their trail and the woman could not keep up with their pace while trying to escape.
"We were still on the business woman's case when I was called again that Dr Akindele had been kidnapped. We quickly rushed there too, and we are still trailing the suspects," Akinloye said.
The state Police Public Relations Officer (PPRO), CSP Olugbenga Fadeyi, in a statement on Sunday night, said the attention of the Commissioner of Police, Joe Nwachukwu Enwonwu, had been drawn to the incidents.
Fadeyi, in the statement, confirmed that two nineyear-old cousins were also killed during the operation in which Alhaja Adisa was abducted.
He said some suspects had been arrested through the collaborative efforts of the police and other local security agencies like vigilantes, hunters, among others, just as he added that investigation had commenced into the incidents.
"Furthermore, intensive manhunt is still ongoing around the area to arrest other fleeing suspects (if any) and at the same time, massive deployment emplaced to restore confidence to the community in particular and the whole Ibarapa axis in general."
Fadeyi also said that though Dr Akindele's abduction was not officially reported to the divisional police headquarters in Ayete, the police were also working to secure his release.
He said the police boss had restated his commitment to rejig the security architecture of the area this year, as efforts had been put in place to protect lives and property of residents of Ibarapa axis and the whole of Oyo State in general.
YOU SHOULD NOT MISS THESE HEADLINES FROM NIGERIAN TRIBUNE
Pollution, Deforestation: How Ignorance, Unclear Environmental Policies Influence Booming Fish Smoking Industry
Rays of the afternoon sun pelted her head as she fanned the embers beneath the half-cut iron drum with the smoke permeating the air. "This smoke is unbearable, Iya Maria," said one of the three neighbours conversing under a makeshift shed about five meters away. Their voices rose and fell intermittently…
Selfies, video calls and Chinese documentaries: The things you'll meet onboard Lagos-Ibadan train
The Lagos-Ibadan railway was inaugurated recently for a full paid operation by the Nigerian Railway Corporation after about a year of free test-run. JUSTICE NWAFOR joined the train to and fro Lagos from Ibadan and tells his experience in this report… | Oyo killing