Innovation: Reps bemoan Nigeria's rating among comity of nations
• Call for public, private collaboration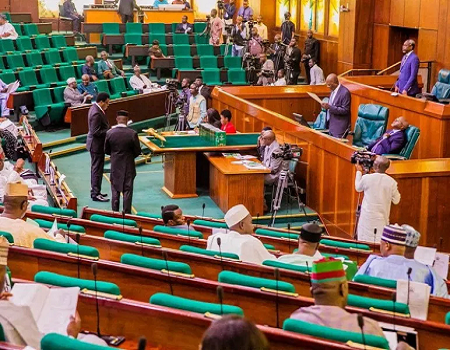 The House of Representatives, on Wednesday, called on the Federal Government to partner with indigenous inventors to facilitate the growth of inventors in Nigeria.
The resolution was passed sequel to the adoption of a motion sponsored by Hon. Dennis Idahosa, who bemoaned the country's under-development among the comity of nations.
In his lead debate, Hon. Idahosa stated that science and technology is the bedrock of any nation and it is the right time for Nigeria to be serious in the investment in science and technology as it would create the base for wellbeing for Nigerians comparable to any that can be acquired worldwide.
He stated that Science and technology have continued to drive the economy of leading nations in America, Europe and Asia and Nigeria cannot afford to be left behind.
ALSO READ: Gbajabiamila urges parliamentary group to work as team for development of Nigeria
Hon. Idahosa, who lamented that over 53 years after independence, Nigerian Universities were slow in making discoveries and inventions, called for deliberate efforts toward improving on technology and innovation.
According to him, from verifiable statistics, most of the Nigerian inventors are working alone without government or corporate support and the lack of investments in this area has hindered research and development in strategic industries.
He further observed that over 60 per cent of Nigeria's population is below 30 years and are in touch with the changing world and the advancement in technology and therefore, the right time for more government participation in supporting inventions and discoveries is now.
"The House is cognizant that the key to greatness among the comity of nations is the full utilization of the potentials of Nigeria's youth force in areas of technological advancement," he noted.
In the bid to reverse the current trend, Hon. Idahosa called for better government support for the advancement of the science and technology sector to ensure economic diversification and growth.
On his part, Hon. Rotimi Agunsoye called for the cooperation of all arms of government to ensure that Nigeria, through its teeming populace and human resource benefits from the exploitation of the sector for the economic good of the nation.
Also speaking, Hon. Satomi Ahmed stated that the Nigerian government can not afford to leave the science and technology sector undeveloped as the sector holds the secret to success in such endeavours as ensuring security, wealth creation, national development, ease of doing business, tourism and entertainment development as well as economic diversification.
In the bid to address the concerns raised by the lawmakers, the House mandated its Committee on Science and Technology to interface with the Federal Ministry of Science and Technology on the state of implementation of the National Policy on Science and Technology especially on policy incentives to Nigerian youths for career development in Science and Technology, fields and report back within 4 weeks for further legislative action.
To this end, the House mandated the Committee on Legislative Compliance to ensure compliance.