Innoson withdraws fundamental right suit against GTB, others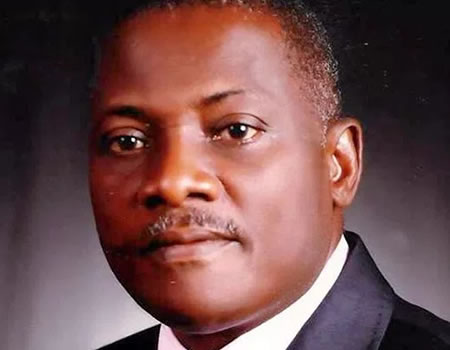 Innoson Nigeria Limited and its Chief Executive Officer/Managing Director, Mr Innocent Chukwuma, on Friday, withdrew a fundamental right enforcement suit filed against the Economic and Financial Crimes Commission (EFCC) and five other respondents.
Other respondents in the ex-parte application suit marked FHC/L/CS/1962/17, are: Federal Republic of Nigeria, Attorney-General of the Federation (AGF), Inspector-General of Police (IGP) Nigeria Police Force, and Guaranty Trust Bank (GTB).
At 
Friday's
 proceedings, Innoson's lawyer, Professor MacCharty Mbaduagha, told the court of his clients' intention to withdraw the suit, due to the filing of a counter by the sixth respondent, Guaranty Trust Bank.
"Giving the development as at yesterday, we filed a motion ex-parte on the 20th of December 2017, we did not serve the processes on any of the respondents.
"The sixth respondent's counsel made the submission and informed the court about a counter to the ex-parte application.
"We brought this to the knowledge of our client and he instructed us to withdraw it, and find out why due process is not followed in the circumstance.
"We duly and humbly apply to withdraw the suit."
In response, GTB lawyer, Adebowale Kamoru, said they are not opposing the withdrawal of the suit.
He, however, stated that they will await the applicant's investigation how his clients got to know about the suit.
Ruling on the application, the presiding judge, Justice Hadizat Rabiu-Shagari, granted Innoson's request.
"In view of the application of the applicant's counsel, the application is hereby granted."