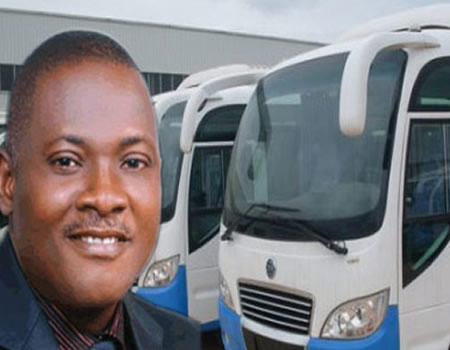 THE Chairman and Chief Executive Officer, Innoson Group of Companies, Chief Innocent Chukwuma, says his recent arrest and detention by the Economic and Financial Crime Commission EFCC, early this week was not a tribal issue or an antagonism against the Eastern Nigerians (Igbos).
Speaking to some selected journalists yesterday, in his country home, Nnewi, shortly after his release, Chief Chukwuma confirmed that the Economic and Financial Crimes Commission was behind the arrest through the auspices of a commercial bank that was deducting some money illegally from his account for over eleven years amounting to over four hundred million naira.
The Chairman of Innoson Group, pointed out  that when he noticed the anomaly, he consulted an auditor who tabulated the correct amount, which the bank agreed to pay but later reneged.
Chukwuma said that the matter was taken to both the high court and Appeal, which he won, expressing surprise that the bank could, in turn, involve the EFCC to arrest him.
He commended President Mohammadu Buhari, Anambra State Governor, Chief Willie Obiano, some Igwes, Emirs and Obas and other notable personalities and groups across the country for intervening in the matter.
Nigerian Tribune  report that the residence of the business mogul was a beehive of activities as people trooped in to felicitate with him.
It will be recall that the billionaire businessman was arrested on Tuesday, by the Economic and Financial Crime Commission EFCC, for refusing to honour its several invitations by the agency.