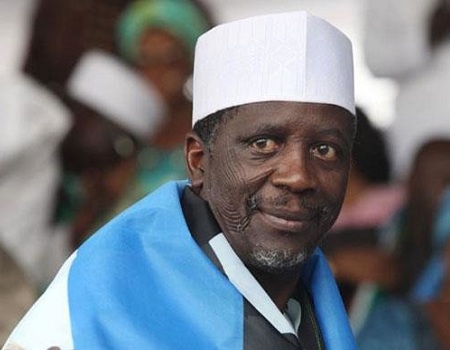 PRESIDENTIAL aspirant of the People Democratic Party (PDP), Alhaji Dr Attahiru Dalhatu Bafarawa has faulted Nigerians for voting leaders who have no political experience to occupy key positions in the country.
The aspirant, who revealed this at PDP secretariat in Lafia on Sunday while taking wide consultation across the 36 state of the country, he stressed that nobody should blame the government for the nation's plights, but the electorates to blame themselves for going after people without political knowledge to rule them.
"It is not their fault is our faults, because you never be a PhD holder without starting from ABCD, you can never be a successful businessman without having a small capital, at the same time you cannot be a high medical Doctor as an operator.
"Unfortunately, this is what we are doing in the political arena of this country, what we are doing is to vote in people that are not professional, they are not trained for us.
"How can somebody who has been a military from Cadet to General that has no political will, and be given the ticket to rule? We should not be blamed him, we should blame ourselves for making such a mistake.
"How would you take a medical Doctor or a lawyer who has been in the legal practice without passing through the democratic process then you asked him to be the Governor or an aspirant to represent you and become president of the country? You should expect nothing," he reiterated.
The former Sokoto state governor, who added that in order to save the democracy of this country, Nigerian should give him the mandate to correct the past mistakes in the country, describing himself as an experienced fellow that does not have any profession than politics.
ALSO READ: Nigeria's 2019 general election: Listening to Prophet TB Joshua
"I'm a democrat and I'm politicians by profession, and that was why I joined the race, knowing what it takes to run a government, because I have done that for eight as a governor, and I am proud of what I achieved in the past, and if given the mandate I would do more than what I have done before.
Speaking early, the state chairman, Francis Orogu commended the aspirant for choosing Nasarawa state to be his first visit to declared his intention, seeking the party's ticket for president.
He said that Nasarawa state is a home of PDP, and that was it has two Senators and five House of representative members at the National Assembly.