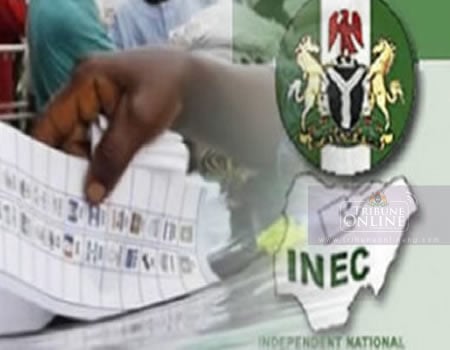 THE Independent National electoral commission, (INEC) on Monday an unclaimed Permanent Voters Cards (PVC) at its various offices across the country would be burnt.
The Resident Electoral Officer (REC) in Ondo State, Dr Rufus Akeju who disclosed this in Akure, Ondo state capital this is to prevent the voter cards from being used to manipulate the 2019 elections.
Akeju said the Commission had made efforts in reaching out to all the affected electorates to visit the INEC offices to claim their voter's cards before the Commission dispose of them.
Also, he said the electoral umpire would make a last effort in order to allow voters get their PVC before the commission takes a final decision on how to dispose of them.
According to him, out of 1, 659, 186 registered voters in Ondo State only 1, 288, 722 people have collected the PVC while about 370,464 PVC still await collection
Akeju who said the burning process would be made open for all Nigerians to witness assured that the forthcoming general election would be free, fair and credible.
ALSO READ: 2019: INEC boss calls on Enugu electorate to collect PVCs
The INEC boss described the numbers of unclaimed voters register as worrisome saying the commission would investigate the reasons for the development.
He said "We are investigating the accused behind the high number of unclaimed voters' cards. But from our preliminary investigation, the discovered that many National Youth Corp Service (NYSC) members who registered did not collect their PVC.
"We also discovered that many students who registered have relocated while some of them have graduated. Many others have relocated from their states."