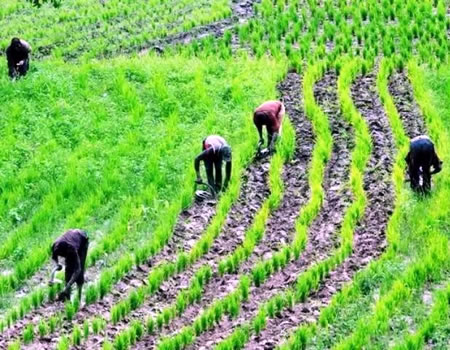 THE inability to adequately store farm products has been identified as a major challenge facing the agricultural sector.
At the Faculty of Agriculture Guest Lecture held in Bowen University, where the Olooni of Eti-Oni, Oba Dokun Thompon was speaker, the Dean of the Faculty, Foluke Aderemi an Associate Professor of Animal Science, said, "In Nigeria, one major challenge faced by farmers is inability to store and market farm produce. Urgent approach is needed to safeguard agriculture by processing packaging and rebranding farm produce so as to put an end to colossal loss experienced every harvest season.
"Several crops in developed countries have evolved from a mere food security crop to cash and industrial crops. Such crops include cassava, yam, plantain, and so on. This is made possible through value addition to these crops."
In his speech, Oba Dokun Thompson, who has various interests in agriculture, said he had become a self-ordained apostle of cocoa renaissance. He said its value addition and sustainability in Nigeria was a way forward to achieving several developmental needs that are transformational.
The Olooni of Eti-Oni delivered a lecture titled, 'Value addition and sustainability: Impact on food security' at the event.
Furthermore, the dean added that, "If Nigeria will also sustain food security then we need to shift paradigm from just producing agricultural crops to making intermediate and final products by adding value to these crops. By so doing wastage that is usually recorded by farmers during the period of abundant harvest will be reduced."